New Zealand: Police reward drivers for not speeding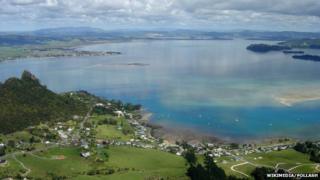 Police in New Zealand are adopting a carrot and stick approach to speeding by rewarding drivers who stay within the limit, it's reported.
With the help of volunteers, officers in the Northland region will be keeping a record of motorists who are seen driving well. They'll then be entered into a weekly prize draw to win NZ$150 (US$100; £80) of supermarket vouchers, The Northern Advocate newspaper reports. Drivers who choose to flout the rules can expect a speeding ticket, and they might not be aware they're being watched - police will be in unmarked patrol cars, the paper says.
It's part of a five-week road safety campaign being run in conjunction with local councils, in the hope of reducing the number of crashes on the region's roads. "We hope this will achieve an overall reduction in speed by trying to get those who were speeding to focus on the posted limits," Gillian Archer, education manager at Roadsafe Northland, tells the paper. A similar method was used by a Canadian police force in November. Officers in the city of Prince Albert gave young people "positive tickets" that could be exchanged for a variety of rewards, in the hope of encouraging good behaviour and improving relations with the police.
Next story: Egypt journalist defends taking son to work
Use #NewsfromElsewhere to stay up-to-date with our reports via Twitter.