Italy: Hundreds visit 'Madonna of the rock'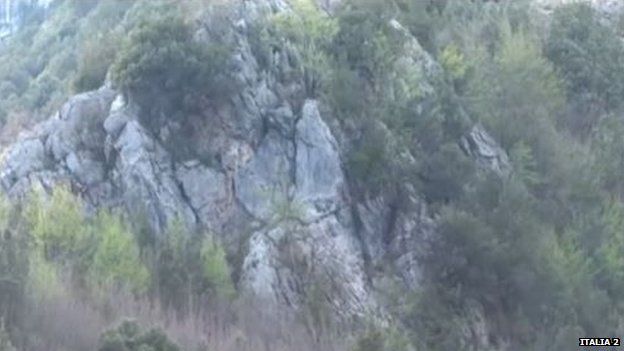 An Italian village is attracting attention after a figure which some people think resembles the Virgin Mary appeared on a nearby rock face.
Hundreds of visitors have been drawn to Casaletto Spartano, population 1,400, to see the "Madonna of the rock" for themselves, La Citta di Salerno website reports. The site says it's a mix of faith and curiosity that's attracting people. The figure began to emerge last summer when a chunk of rock broke off the cliff during a minor landslide.
A local man says villagers didn't notice it at first, but now he can see the shape of hands and a cloak hanging down. "We don't know what it is... but the more you look at it the more it looks like a real Madonna," he tells the Italia 2 news channel. The rock also happens to lie just below a path used by local people during religious processions.
But one local website asked a geologist for input, and he says it's a simple matter of erosion occurring over several millennia. It has happened elsewhere to spectacular effect, including the famous Bear Rock on the island of Sardinia, Franco Ortolani tells the Giornale del Cilento. "That's the scientific explanation," he says, adding with a hint of irony that some might consider it a message from above. "It could be a reminder to love and adequately protect and value the immense natural heritage of the area," he says. "I like to think that's the 'meaning'."
Use #NewsfromElsewhere to stay up-to-date with our reports via Twitter.