Russia: Chechen leader stars in action film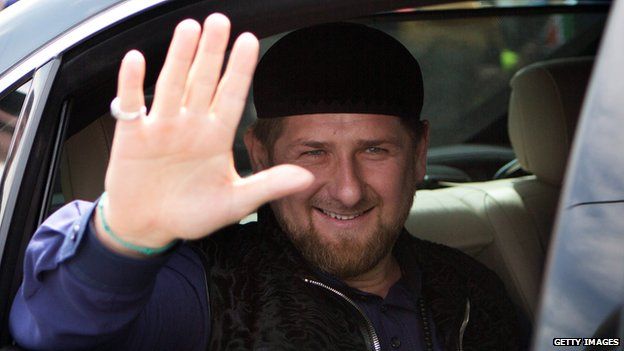 The leader of the southern Russian republic of Chechnya claims he's taking the lead role in a new film.
Ramzan Kadyrov announced through his Instagram account that he's to star in a thriller called Whovever Did Not Understand Will Understand after "lengthy negotiations" with producers. He told his followers that some of the scenes have already been filmed, and the moving picture is being made by "a director of well-known Hollywood films and stars world-renowned actors". "The authors are convinced that the film will be a huge success," Kadyrov wrote, without providing any other details, but what appears to be a trailer has appeared on YouTube. It's not the first time Kadyrov has brushed with the world of film and stardom. In 2013, he posted pictures on Instagram as he showed stars Elizabeth Hurley and Gerard Depardieu around the capital Grozny; and two years earlier, he played alongside Diego Maradona in an all-star football match in Chechnya.
The announcement came on the day exiled former oil tycoon Mikhail Khodorkovsky's Open Russia project released a 26-minute documentary called Family about Kadyrov's rule and his relationship with President Vladimir Putin. The film alleges human rights abuses in Chechnya and features archive footage of Putin describing Kadyrov as a "son" and a tearful Kadyrov pledging his allegiance to the Russian president, the Moscow Times reports. "This is a person that has made Chechnya into his own feudal domain," Khodorkovsky says of Kadyrov in the film.
The news of Kadyrov's plunge into acting has been greeted with some skepticism on the North Caucasus rebel website Kavkaz-Tsentr. "Apparently Kadyrov has become a film actor. In response to Khodorkovsky's film he decided to show his film," the website tweeted. "It seems like Kadyrov has decided to compete with the heroes of Indian action films. Kadyrov-wood is coming to replace Bollywood."
Use #NewsfromElsewhere to stay up-to-date with our reports via Twitter.