Slovakia: Radio stations face home-grown music quota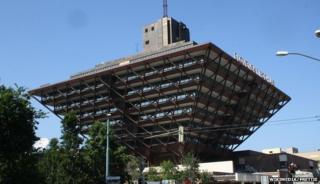 Slovak radio listeners had better enjoy home-grown music, as broadcasters will likely have to play a lot more of it from next year.
The government is proposing an amendment to the broadcast law requiring Slovak music to make up at least 20% of private radio stations' playlists in 2016, rising to 25% the following year, the Pravda newspaper reports. On state-run radio the quota is even higher - at least 35% by 2017. What's more, a fifth of the Slovak songs must have been recorded in the past five years.
"There is demand for Slovak music, and this law proposes no harmful quotas," Culture Minister Marek Madaric tells TASR news agency, noting that other EU countries including France, Poland and Hungary have similar policies. The minister says that home-grown music takes up only 10% of primetime broadcasts at present. The government has a comfortable majority in parliament, so the amendment looks likely to be approved.
Songs with Slovak lyrics will count towards the quota, but also music written or performed by a current or former citizen or permanent resident of Slovakia. The quota was originally proposed by the Initiative for Slovak Music association, which says lack of airplay discriminates against the Slovak language and "harms the cultural identity" of the country.
But many broadcasters disagree with the plan. In 2013, Association of Independent Radio and TV Channels Chairwoman Eva Babitzova said that they already meet the demand for Slovak music as gauged by frequent audience surveys, and that the law could kill off radio stations "as people will stop listening to them".
Next story: Musical glass skywalk opens in China
Use #NewsfromElsewhere to stay up-to-date with our reports via Twitter.