Russia: Farmer's 'village currency' lands him in court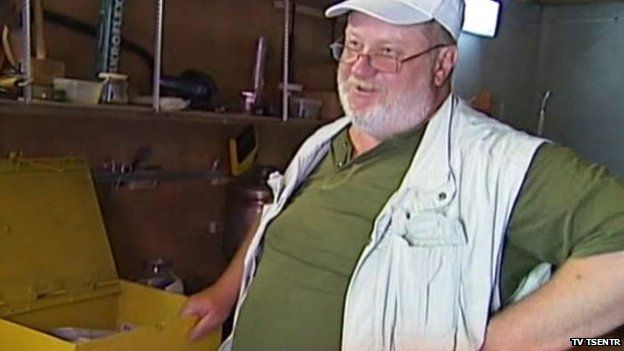 A Russian farmer has ended up in court after he began printing an alternative local currency for his village.
Mikhail Shlyapnikov says he created the "kolion" - named after the village of Kolionovo, near Moscow - as a light-hearted form of IOU for barter trades between farmers, the Meduza news website reports. But local prosecutors and the Russian Central Bank have taken him to court to have the kolion declared illegal, saying it's a threat to Russia's sole legal currency, the rouble.
Mr Shlyapnikov's "banknotes" are brightly-coloured pieces of paper featuring a tree, and are available in a variety of denominations from one to 100. "There are no wars, deaths or crises connected with this money," he tells TV Tsentr. "This money is about honest work, fresh air, fresh produce." There's also no inflation risk, as the rate is fixed at five kolions for a bucket of potatoes.
Local currencies are tolerated in some countries, including the Totnes pound in the UK. But Russian authorities may be wary of this latest venture because of the economic chaos of the 1990s, when US dollars were widely used instead of the devalued rouble.
Mr Shlyapnikov - who could ultimately face criminal charges - says he's bewildered by the tough response. While the kolion was partly motivated by villagers' lack of access to cash he insists it is only a "game", and cannot be used outside Kolionovo, or to pay wages or buy goods in shops. "One peasant can't bring down the banking system," he tells Meduza.
Use #NewsfromElsewhere to stay up-to-date with our reports via Twitter.