Switzerland: Special trains for Chinese tourists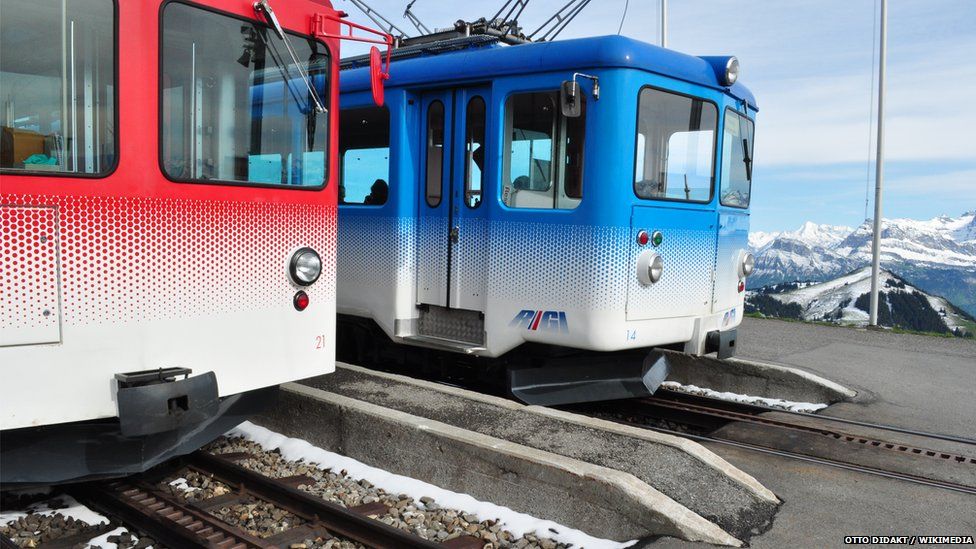 A mountain resort in Switzerland is launching special train services for Chinese tourists to defuse tensions with other visitors, it is reported.
Noisy throngs of Chinese tourists disturb those who visit Mount Rigi in the Alps in search of peace and relaxation, reports the Swiss newspaper Blick.
They crowd the corridors while taking pictures from the train, there has been rudeness in packed carriages, and some even report seeing tourists spit on the floor, the paper says. Visitors from Asia have helped to bring the struggling local railway company back on track, but, according to its chief Peter Pfenniger, "their strong presence is a challenge".
Almost half of the foreign visitors to Mount Rigi come from China following an advertising campaign there, and the number is growing. "Rigi seems to be firmly in Chinese hands!" Blick exclaims.
To help avoid any possible bad feeling, special trains have been laid on for tourist groups from Asia. Toilets are now cleaned more often, and signs have been put up "showing how to use them correctly", the paper adds. In September, the number of train services for Chinese visitors is expected to rise to about 20 a week.
This has not gone down so well in China. According to the Global Times newspaper, Chinese netizens criticised the Blick report, pointing out that the increasing numbers of tourists from Asia were a good opportunity to help Switzerland's economy.
The Global Times also quotes Mr Pfenniger as saying that Chinese tourists are still very welcome and will not be prevented from boarding ordinary trains.
Use #NewsfromElsewhere to stay up-to-date with our reports via Twitter.