New Zealand: Award-winning Into the River novel banned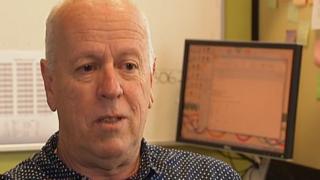 Censors in New Zealand have placed an interim ban on an award-winning book for teenagers - the first such restriction in more than 20 years.
It's now illegal to sell or distribute Into the River by Ted Dawe, including at schools and libraries, the Stuff.co.nz website reports. The decision by New Zealand's Film and Literature Board of Review follows a complaint from conservative lobbying group Family First, which objects to the novel's sexual content and descriptions of teenage drug-taking.
The book, about a Maori boy who faces bullying and racism, won top prize at the 2013 New Zealand Post Children's Book Awards. But it's now become the first book to be banned since the current law was passed in 1993, the 3 News channel reports. The restrictions will remain in force until the Board of Review makes a decision on a permanent classification.
"It's quite heavy-handed and draconian," Dawe tells the channel. "I don't know whether I'm that happy living in a country which does those sorts of things to books and to writers." The author says his book reflects the reality of teenage life, and that to ban it while others, including Fifty Shades of Grey, are given the all-clear is "almost sinister".
Many New Zealanders express disbelief over the decision. "And it's 1860 in New Zealand," one person writes on the 3 News website, while another wonders: "What next? An old fashion book burning?" Those commenting on Stuff.co.nz are more mixed in their views, with a few people saying "well done" to Family First. But most say the ban is not only wrong, but ultimately pointless, with one person wryly noting: "Gosh darn it. Where are the teenagers going to find out about all the drugs and sex now?"
Next story: Finnish city gives 'survival box' to new students
Use #NewsfromElsewhere to stay up-to-date with our reports via Twitter.