China: Students assigned degree majors by lottery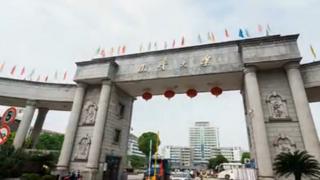 Students at a university in southern China are being assigned degree majors using a lottery system, it's reported.
Second year civil engineering students at the University of South China, in Hunan Province, are being randomly allocated one of seven specialist subjects available in their department, the regional Changsha Evening Post reports. The university says the lottery is necessary because some majors are more popular than others. "We were forced to take these measures," says university official Lu Qinghua. "If choosing a major is solely based on students' wants, some majors will be overcrowded and others will have difficulty enrolling enough students."
Not everyone has to rely on luck, though. The 190 students who receive the best first year exam results are allowed to choose a degree specialism themselves. For the rest, there are some get-out options. Students can agree to switch with each other - thereby maintaining the number enrolled on each course - and those who finish in the top 10% at the end of the year can apply to change to a different major, according to Xinhua news agency.
The university says it consulted staff and students on the lottery system, but some Chinese social media users think it's unfair. "This will offer no solution to the problem, only complaints about what others are studying!" one user writes on the Sina Weibo social network. Others think it's a good idea. "In theory, students want to choose their own major, but school resources are limited," one person writes. Another says that as long as students are willing, "what is fairer than this?"
Next story: Russian families offered 'borrow-a-granny' service
Use #NewsfromElsewhere to stay up-to-date with our reports via Twitter.