Japan: Citizens clamour for Tokyo disaster manual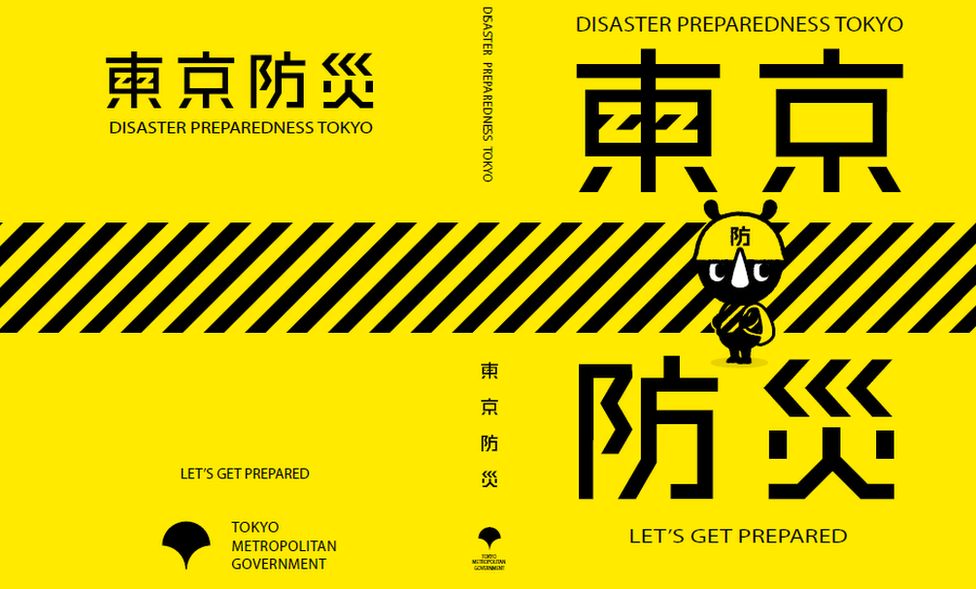 A manual to help people in Tokyo prepare for disasters has proved so popular that local officials have complained that they are being sold on the internet for profit.
The 340-page Tokyo Bousai ("Disaster Preparedness Tokyo") appears in a startling yellow cover, and 7.5m copies are being distributed free of charge to Tokyo residents, the Yomiuri Shimbun newspaper reports. However, there is a growing interest in the manual from people living outside the capital, with the Tokyo government fielding thousands of calls from citizens of neighbouring towns and cities asking how they can get hold if it. Predictably, some have looked to cash in on the manual's popularity, and are selling theirs on online auction sites for "several thousand yen", the paper says.
According to Yomiuri Shimbun, the part of the guide which has provoked the greatest interest is the section of survival tips in the event of earthquake, floods, heavy snow or terrorist attack. While not quite MacGyver-level ingenuity, it shows how to use a toilet as a makeshift water supply, change the size of a battery so it can fit different devices, and how to make a knapsack out of a pair of trousers. It's currently available to download in Japanese and English from the city government's website, but for those who still crave a physical copy of the manual, the Tokyo government is considering selling it at cost price.
Use #NewsfromElsewhere to stay up-to-date with our reports via Twitter.