Norway: Utoeya survivor becomes Oslo's deputy mayor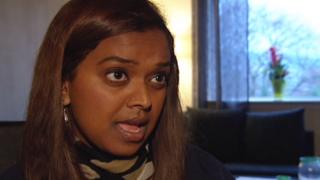 A survivor of Norway's Utoeya massacre has become the deputy mayor of Oslo at the age of 27, it's reported.
Khamshajiny Gunaratnam, who swam to safety when mass killer Anders Breivik attacked a Workers' Youth League camp in 2011, was unanimously elected to the post on Wednesday evening, after previously holding other posts in the Labour Party, the Aftenposten's Osloby website reports. Ms Gunaratnam, who goes by the name Kamzy, was born in Sri Lanka, but moved to Norway at the age of three and is part of a coalition of parties taking charge of the Norwegian capital. She was 23 when Breivik killed eight people in a bomb in Oslo, before shooting dead 69 camp participants on the island of Utoeya. Of her escape by swimming across 500 metres of the Tyrifjorden lake, Kamzy told press: "Eventually, I decided I would rather drown than be shot."
Also entering the new city government is Geir Lippestad, a lawyer who defended Breivik at his trial, The Local reports. He becomes the city's commissioner responsible for industry and ownership and, according to the Dagbladet daily, part of his brief will be to deal with the city's response to the refugee crisis. Lippestad, who remarked that defending the mass killer made him "feel I have lost my soul", says that he will use his position to aid integration and inclusion of foreign-born Norwegians. "I was very surprised, and very happy," he told broadcaster NRK, going on to say that his new post will be "interesting and important, and it was impossible to turn the job down."
Next story: Italian mayor sets up 'gun fund' for residents
Use #NewsfromElsewhere to stay up-to-date with our reports via Twitter.