Russia: Famous Moscow cemeteries to install free wi-fi
By News from Elsewhere...
...as found by BBC Monitoring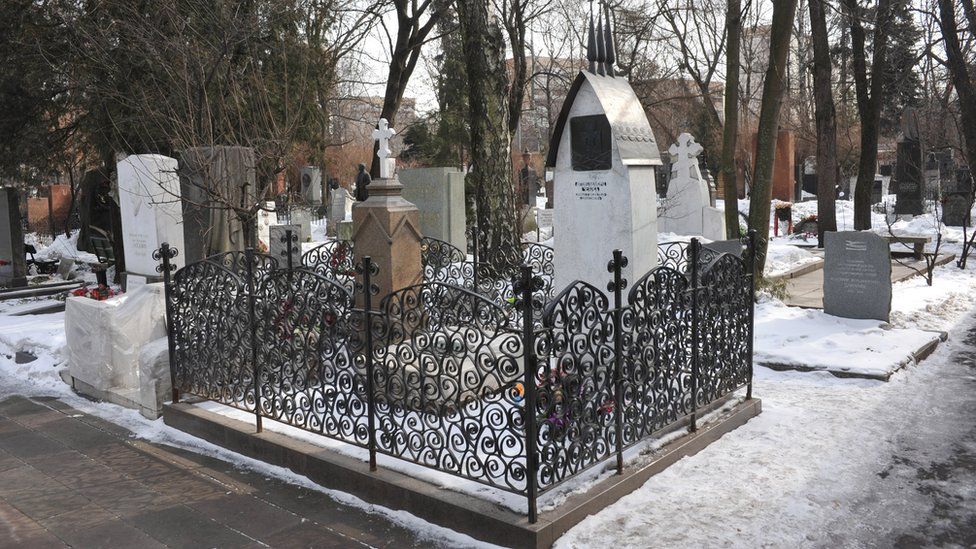 Three of Moscow's most-visited cemeteries are about to enter the digital age, with the installation of full wi-fi connectivity.
Visitors will be able to browse the internet for free at the Novodevichy, Troyekurovskoye and Vagankovo cemeteries starting from the first half of 2016, according to the Moscow city website. The head of the city's funerary services office, Artem Yekimov, says the aim is to help visitors find out more about famous people buried there and their graves - and make visiting the cemeteries more "comfortable".
Telecommunications company YS System says it offered to install the wi-fi networks after hearing about plans to create rest areas - dubbed "zones of psychological comfort" - at the cemeteries. "In a survey carried out by us in the summer, respondents complained about the lack of internet at the cemetery," company head Yevgeny Abramov tells the Klerk.ru website. "While we were thinking about how to implement this project with the greatest possible sensitivity and respect for the departed, an answer popped up by itself."
Of the three cemeteries in question, Novodevichy is perhaps the most famous and one of the most popular tourist sites in Moscow. Among the famous names buried there are writer Anton Chekhov, former Soviet leader Nikita Khrushchev and the late Russian President Boris Yeltsin. More recently, opposition politician Boris Nemtsov was laid to rest at Troyekurovskoye cemetery after his assassination in February 2015.
Use #NewsfromElsewhere to stay up-to-date with our reports via Twitter.