Papua New Guinea police mobile numbers made public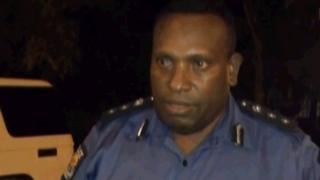 A police chief in Papua New Guinea has released the mobile phone numbers of senior colleagues and told people to call them personally for help - even if it's the middle of the night, it's reported.
National Capital District Metropolitan Supt Benjamin Turi has publicised the mobile numbers of more than a dozen local commanders in the hope it will reduce police misconduct and improve community relations, according to Radio New Zealand International. "Policing commanders can be called anytime of the night to assist," he says. "We are here to serve our people, regardless of when and what time."
He says not all police station commanders are happy about what he has done, but he had no choice because people were calling him throughout the night for help.
More than 1,600 complaints of police abuse have been reported over a seven year period in Papua New Guinea, the website notes. Forty-one officers in the capital city, Port Moresby, have been suspended on misconduct charges since October.
Next story: China publishes 'verified living buddha' list
Use #NewsfromElsewhere to stay up-to-date with our reports via Twitter.