Holographic protest against South Korea march ban
By News from Elsewhere...
...as found by BBC Monitoring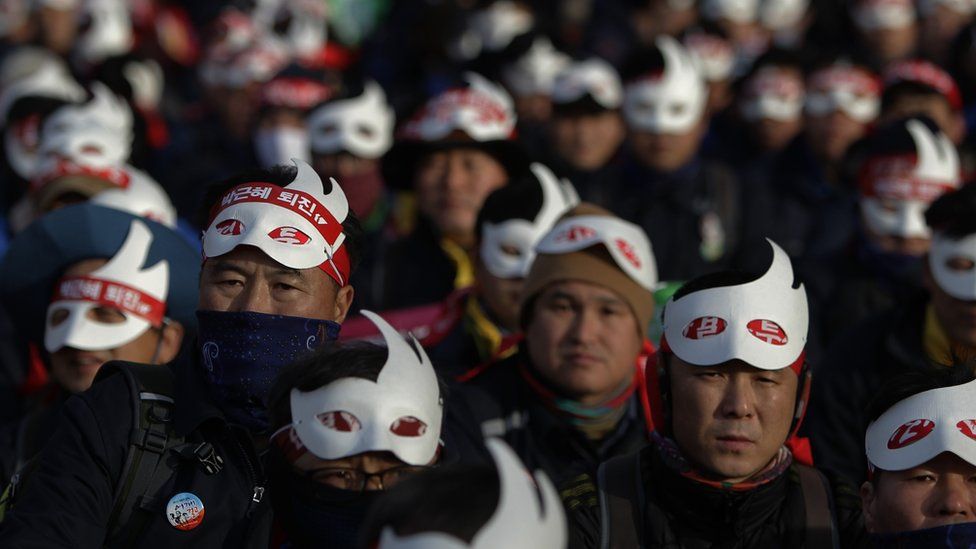 The human rights group Amnesty International is to hold a holographic "ghost rally" in the South Korean capital Seoul in protest against what it says is the erosion of free speech in the country.
The virtual protest, projecting life-size images of marchers, will take place in one of the city's main squares after police rejected an application from the group's Korean office for a physical demonstration near the Blue House, the official residence of President Park Geun-hye, the Korea Times reports. Demonstrations outside the Blue House have been banned after protests over the government's handling of the Sewol ferry disaster ended in violence, but police say their refusal of a permit is nothing to do with freedom of speech. "The rally is expected to cause serious traffic disruption," an official told the Korea Herald.
Undeterred by the ban, Amnesty have instead asked potential participants to visit a webpage showing how to send photos, video or audio recordings through a messaging app, and the organisers say they have already exceeded their target. "We wanted to gather physically to make our message heard. But it's impossible and this is our alternative," Amnesty campaign manager Byun Jeong-pil says, telling the Korea Times that over 150 people have already applied to have their images projected in the city's Gwanghwamun Square on 24 February.
It's not the first time protesters have resorted to holograms to get their point across. The world's first ever virtual rally took place in Spain in April 2015, protesting against new security laws. A ghostly crowd was projected in front of the Congress of Deputies in Madrid against plans to impose huge fines on people taking part in marches outside Congress and other government buildings.
Use #NewsfromElsewhere to stay up-to-date with our reports via Twitter.