German 'hoax map' fights migrant myths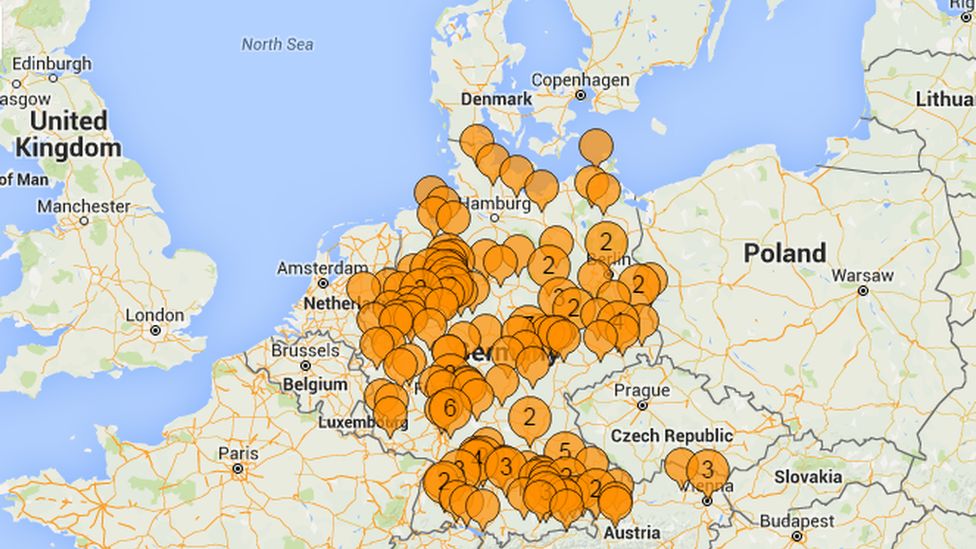 A German woman is trying to debunk false rumours and stories about migrants by creating an online "hoax map".
The map pinpoints locations where supposed incidents or crimes are said to have taken place, noting the date alongside a brief summary. It then provides a link to a subsequent news report in which the claims have been investigated and found to be false. There are 187 points marked across Germany so far, the Sueddeutsche Zeitung newspaper reports. While sometimes the original stories - which often go viral on social media - are the result of information being taken out of context, often they are completely made up, the website notes.
Among those featured on the map are rumours that vanishing swans were the result of migrant poachers, and claims that the council in Bremen had been handing out brothel vouchers to new arrivals. Also present is a story which caused a diplomatic spat between Germany and Russia - the alleged rape of a 13-year-old girl in Berlin, widely covered in Russian state media, which German prosecutors later said was untrue.
The woman who created the map, known only as Karolin, tells the paper that she hopes it'll stop people from getting a distorted picture of migrants who have arrived in Germany. She says the map wasn't prompted by a single incident, but rather "the sum of all erroneous reports".
Karolin concedes that some people will be hard to reach, convinced that media reports debunking the myths are themselves lies. "But not all who fall for rumours do so out of deeply held conviction, and we hope some will be persuaded by facts and change their opinion."
Use #NewsfromElsewhere to stay up-to-date with our reports via Twitter.