New Zealand launches mouse eradication scheme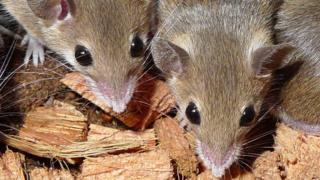 New Zealand has launched an ambitious programme aimed at ridding its remote Antipodes Islands of over 200,000 mice.
Dubbed the "Million Dollar Mouse" project by the country's Department of Conservation, the aim is to exterminate the mice and restore the ecological balance on the volcanic sub-Antarctic islands which form part of New Zealand territory. An eradication team has left the South Island city of Dunedin, and expect to be on the main island for up to five months as helicopters spread rodent bait, the Otago Daily Times says.
The team admit that there's a chance that they might not even get onto the inhospitable island, as they're travelling there just as the southern hemisphere winter approaches - and there's no accommodation on the island for them to take shelter. "This is really pushing the boundaries-type stuff," Stephen Horn of the Department of Conservation tells the Otago Daily Times. "There will be an emergency doctor coming from Australia and at least 11 people will be sleeping in tents for the first few weeks.'' The team's first task will be to build aircraft hangars to shelter the helicopters from the weather, Horn says.
According to Radio New Zealand, the mice were probably introduced to the Antipodes Islands - which lie some 820 km (510 miles) south-east of New Zealand - by shipwrecks or sealing ships in the 1800s, and have wrought ecological havoc there ever since. They've wiped out at least two insect species, damaged plant and wildlife ecosystems, and pushed seabirds to breed on nearby mouse-free island and rock stacks.
The whole project will cost rather more than one million dollars, with the budget somewhere in the region of NZ$3.9m (US$2.6m; £1.8m), including donations from the public and the World Wildlife Fund.
Next story: Finland to free up its strict drinking laws
Use #NewsfromElsewhere to stay up-to-date with our reports via Twitter.