Tonga 'serious' about Winter Olympics ski squad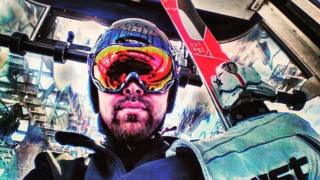 The Pacific nation of Tonga is hoping to send a team of skiers to the 2018 Winter Olympics, and says they believe they can challenge for medals despite a lack of snow.
A team of four is already in training for the 2018 Games in South Korea, after the country was admitted to the International Ski Federation (FIS) last month, Radio New Zealand reports. With the world perhaps expecting another novelty "Cool Runnings" story, officials say that's not the idea.
"We do not want this to be an overnighter, we do not want to be called the novelty team," says Royal Tonga Ski Federation Secretary-General Leafa Mataele Wawryk. She tells the radio: "We do not play games. This is very expensive, it's one of the most expensive sports there is out there. We want to show the Europeans that we're serious".
Tonga was represented in the 2014 Sochi Olympics by luger Bruno Banani, and now they've recruited a group of skiers after holding "auditions" among the Tongan community living in Munich, Ms Warwyk told Radio Australia. Among them is Makeleta Piukala, who became the first Tongan to compete in the FIS World Championships when she took part in a cross-country ski event. She had never skied before her recruitment, but was chosen for her athletic capabilities, LoopTonga reports.
Looking to the future, Ms Warwyk says she hopes the team could inspire young Tongans back home, and help neighbours Fiji and American Samoa - especially if Australia and New Zealand open up their training facilities to them. "If we can pull this off, it will be awesome for all the Pacific Islanders," she says.
Next story: 'Distracted' Austrians get road-crossing workshops
Use #NewsfromElsewhere to stay up-to-date with our reports via Twitter.