Norway party proposes 'slug hour' to tackle invasive pests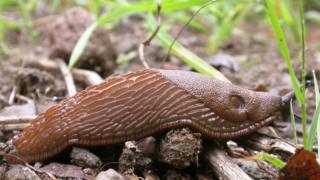 A Norwegian political party wants people to set aside one hour twice a year and spend it destroying an invasive species of slug.
Inspired by the annual Earth Hour, when people are encouraged to switch off their lights, the Socialist Left Party thinks a similar approach could combat the much-reviled Spanish slug, the VG newspaper reports. The party has also called for a funding boost for efforts to combat invasive species, and says it hopes the Conservative-led coalition government will be inspired to implement the ideas.
Party secretary Kari Elisabeth Kaski tells the paper that she thinks Norwegians would be happy to give up time for some slug hunting. "We have seen how well it has worked with Earth Hour... Norwegians are happy to volunteer," she says, adding that a "coordinated and concerted effort" is needed to tackle the creatures. She points to a municipality in southern Norway which offered people cash in exchange for collecting slugs in 2012, seeing an enthusiastic response from locals.
The Spanish slug - sometimes referred to as the "killer slug" - is now found across Europe, and was first spotted in Norway in 1988. It gobbles everything from green plants to decaying animal remains. While an array of slug-beating ideas fill the internet and probably won't appeal to people of a squeamish nature, a scientist at the University of Denmark warned last year that the only real way to get rid of them is to collect them in a plastic bag, tie the top and chuck them in the bin.
Next story: Croatia and Serbia in war of words over assassin statue
Use #NewsfromElsewhere to stay up-to-date with our reports via Twitter.