UK school pupil ethnicity question angers Italy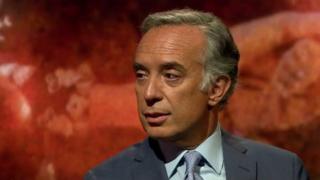 Italy's ambassador to the UK has criticised school enrolment forms that asked parents to declare whether their child is "Italian", "Italian-Sicilian" or "Italian-Neapolitan".
Ambassador Pasquale Terracciano stepped in after parents complained to the Italian embassy about the options for describing a pupil's ethnic origin, La Stampa reports. He called on the British authorities to immediately remove the separate categories, pointing out that Italy has been a unified country since 1861. The UK Foreign Office has since apologised and promised to amend the forms, the paper says.
The embassy says the online forms were used in some school districts in England and Wales, while Corriere della Sera reports that the first complaint came from the city of Bradford.
Italians are famously proud of their regional identities, but the singling out of two southern regions has led some in the media to wonder if this was deliberate discrimination. The ambassador thinks not, telling Ansa that the "local initiatives" were probably intended to identify "non-existent special linguistic needs". "But the road to hell is paved with good intentions," he adds, noting that such moves can be "unintentionally discriminatory, as well as offensive to southerners".
Some social media users think the whole thing has been overblown: One La Repubblica reader points out that many forms include multiple ethnicity options for Brits themselves. Another says the questionnaire shouldn't surprise people because "Italy is a recent invention and still not entirely complete - especially on a linguistic level".
But some ask why, if distinctions were made for language reasons, other regional dialects weren't included. "We're back in the 1800s when Italians arriving at Ellis Island were discriminated between north and south, as if they were two states or even two 'races'!" reads one comment. And a Twitter user thinks perhaps the UK is working with rather outdated materials: "Do they have a map of Italy from 1859?"
Next story: Denmark develops 'super grass' to cut cow burp emissions
Use #NewsfromElsewhere to stay up-to-date with our reports via Twitter.