Ukraine imposes language quotas for radio playlists
By News from Elsewhere...
...as found by BBC Monitoring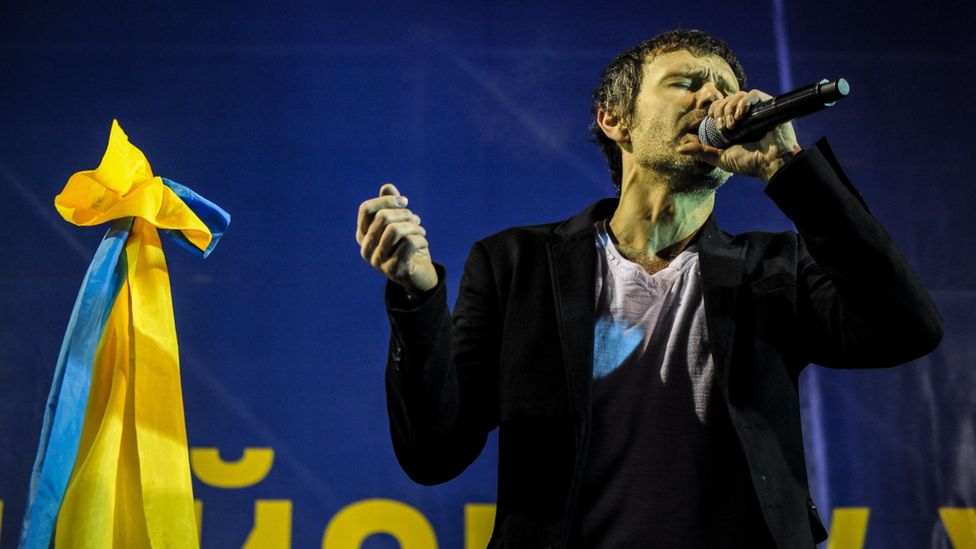 New rules have come into force requiring Ukraine's radio stations to play a quota of Ukrainian-language songs each day, in a move designed to discourage "separatist moods".
At least a quarter of a radio station's daily playlist will have to be in Ukrainian from now on, rising to 30% in 12 months' time and 35% a year after that, the Ukrayinska Pravda website reports. The law also requires TV and radio broadcasters to ensure 60% of programmes such as news and analysis are in Ukrainian.
While Ukrainian is the country's official language, almost everyone can speak Russian and about a third of the population consider it their native tongue. In 2012, a survey of prime-time radio found that only 3.4% of the songs being played were in Ukrainian.
An explanatory note to the new radio law says that recent events have shown "a direct correlation" between Ukrainian usage in public, "the level of separatist moods among people, and their vulnerability to Russia's information attacks and manipulations".
President Petro Poroshenko has hailed the change, calling on people to join a social media campaign to share their favourite Ukrainian song. His own choice was by rock band Okean Elzy, known for advocating closer ties with the West.
But there's disquiet in Ukraine's Opposition Bloc party - formed by allies of ousted pro-Moscow President Viktor Yanukovych - which wants the law to be repealed. It says people have the right to decide for themselves what they want to listen to, and in which language. Earlier this year a group of Ukrainian musicians also complained that any such quotas would split artists into "friends and foes".
It's the latest development in a tit-for-tat culture war since Russia's annexation of Crimea in March 2014. As well as blacklisting performers, Russia and Ukraine have barred each other's main TV channels from broadcasting in their territory. In April, Ukraine also banned any Russian films, TV dramas and documentaries made since 1 January 2014.
Use #NewsfromElsewhere to stay up-to-date with our reports via Twitter.