Finnish town considers 'Emoji Street' proposal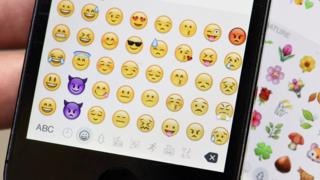 A town in southern Finland is discussing whether to name two new roads "Emoji Street" and "Meme Street".
The names - Emojikatu and Meemikatu in Finnish - have been proposed as part of plans for a new commercial zone in Lohja, just west of Helsinki. The town planning committee has already approved the plans, and now the council is asking locals for their thoughts, the Nyt news website reports.
Architect and town planner Juha Anttila says the committee wants to bring street names up-to-date so that future generations get a sense of 21st-Century life. "We wanted something that speaks to modern times. We have almost run out of plant, tree and bird names in our area," he tells the MTV News website.
Mr Anttila says when residents are asked for new street names "everyone wants to live on a Blueberry Street or a Silver Birch Street", both of which are already on the map in Lohja. "There are more than 20 place names starting with Birch in the area," he says.
This isn't the first time that Finnish officials have tapped into the popularity of smartphone culture. In 2015, the foreign ministry created a set of national emojis, two of which will soon be included in the Unicode Standard for all devices.
If locals don't object to the Lohja proposal then it will be approved in the New Year, but some Finns on Twitter aren't sure about the non-traditional choices. "How can we stop it? Awful!" one says. Others welcome the idea, including one person who has decided "it would be epic to live on Meme Street", and another who describes Lohja as a town "straight from the future". There are also alternative suggestions, including LOL Street or Vlogger Road.
Those could meet with the approval of Mr Anttila, who says he already likes the idea of roads called Mokkulatie and Hymiotie - Dongle Road and Smiley Face Road.
Next story: Poles mock ruling party MP's deportation comments
Use #NewsfromElsewhere to stay up-to-date with our reports via Twitter.