Japan's elderly drivers swap licences for noodle discount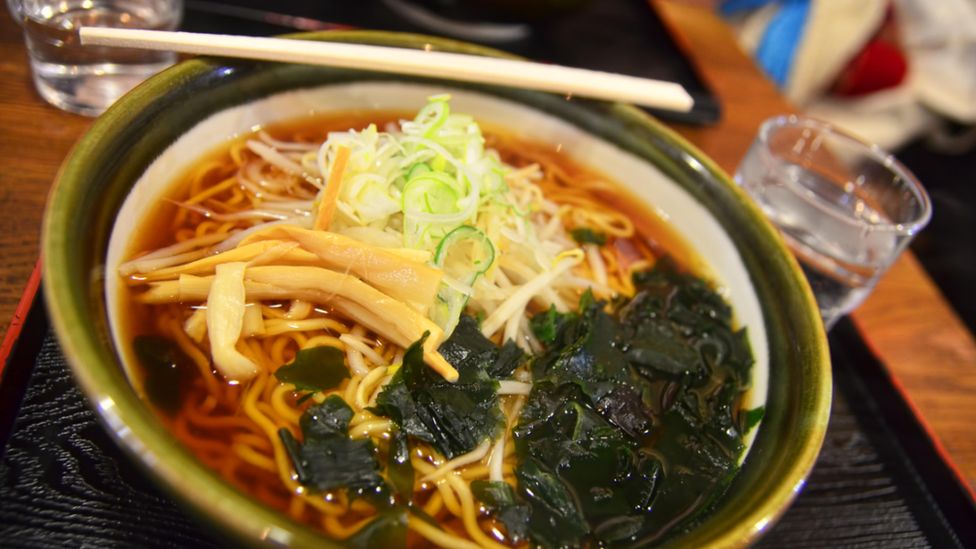 Police in central Japan are offering elderly people cut-price meals if they agree to surrender their driving licences.
The deal has been arranged for senior citizens in Aichi Prefecture in a bid to reduce the number of traffic accidents on local roads. From Friday, elderly drivers who hand over their licences will get a 15% discount on ramen - the popular noodle and broth soup - at the Sugakiya restaurant chain, Jiji Press reports.
The savings will be available at 176 eateries across the prefecture, after police agreed a partnership with the chain's owners. People who relinquish their licences will be given a certificate by police, which will give them access to a reduced-price set menu including ramen, rice and salad.
It's the latest in a string of discounts that police have arranged to try to persuade people to give up driving, including savings on taxis and at public baths, the website notes. A similar scheme now running in Tokyo gives elderly people a "driving graduation certificate" in recognition of their many years on the road, Rocket News 24 reports.
Japan has seen a rise in the number of accidents involving elderly drivers in recent years, some of which have proved fatal, prompting a nationwide debate.
Last week, a 97-year-old Buddhist priest publicly handed over his licence in an attempt to encourage his peers to do the same. Taa Shinen said he recognised that even if he drives carefully he could cause a collision, adding: "It's stupid to try to maintain your licences just out of pride."
Use #NewsfromElsewhere to stay up-to-date with our reports via Twitter.