Finnish dogs to get wolf attack vests
By News from Elsewhere...
...as found by BBC Monitoring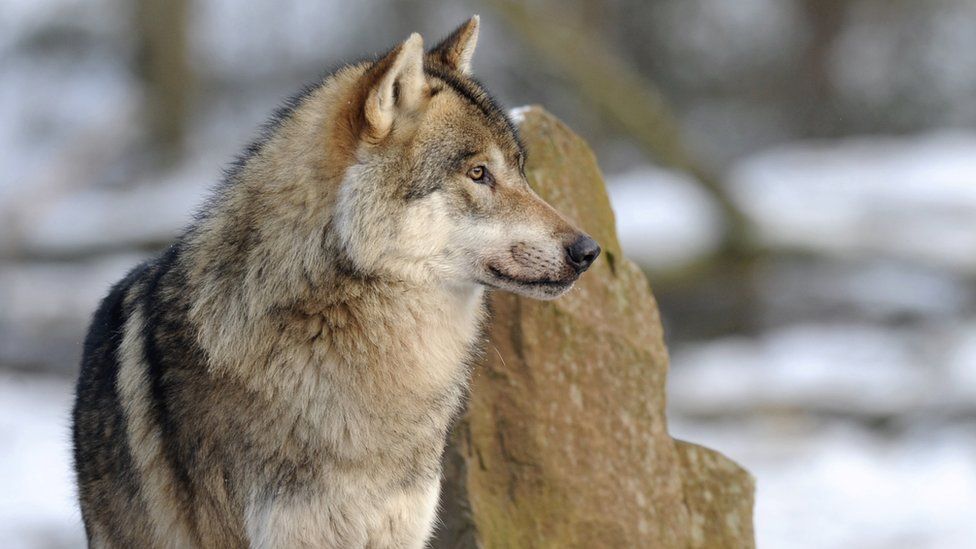 Dogs in one town in Finland are to be kitted out in special vests to protect them from wolf attacks.
According to Finnish broadcaster YLE, residents of the town of Nurmes in the east of the country are to trial special vests which contain chilli cartridges. If a wolf attacks a family pet and bites into the vest, it will get a blast of chili into the face and mouth, which should be enough to deter it from attacking further.
The devices will be ready for testing in the spring, and it's hoped that a successful trial will reduce wolf attacks in the region, where 32 dogs fell victim this year.
The chilli vests are the invention of Jussi Aro, who has been developing a non-lethal means to stop the attacks for a decade, YLE reports. While he's not a local, he says Nurmes was chosen for the trial because of the high number of wolves reported in the area where residents are afraid to let their children and pets out of doors. "It's my own one-man war," he tells the broadcaster.
The wolf is a protected species in Finland, where it's estimated there are fewer than 250 animals. While it is usually illegal to kill a wolf, the government approved a cull of around 50 earlier this year in order to manage stocks and prevent illegal poaching.
Use #NewsfromElsewhere to stay up-to-date with our reports via Twitter.