Copyright spat forces Bulgaria radio to play old tunes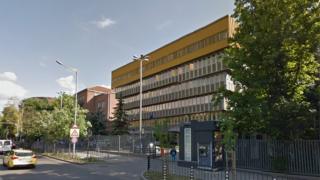 Bulgaria's public radio broadcaster has been banned from playing millions of contemporary songs because of a row over copyright payments.
Since 1 January, state-funded Bulgarian National Radio (BNR) has been filling its airwaves with classical pieces, jazz and traditional folk music instead, the Novinite news agency reports. It's locked in a dispute with the non-profit Musicautor organisation, which manages the rights to work by both local and international artists - 14 million pieces of music in total.
Even the traditional version of the national anthem is off-limits. Listeners tuning in on New Year's Eve instead heard the BNR symphony orchestra and choir's take on the tune, Balkan Insight reports, adding that the copyright row means only music made before 1945 can be played. BNR itself says it cannot play "95% of today's modern music repertoire".
Musicautor wants BNR to pay more in royalties - triple the amount it pays at the moment - to bring it more into line with national radio in other EU countries. But radio director Aleksander Velev says that's impossible unless it gets more funding or drops a regional broadcast, which would "tarnish the radio's public mission".
Some artists have voiced support for BNR, among them the frontman of Bulgarian rock band Signal, Dancho Karadjov, who is allowing his new album to be played free as a show of support. Mr Karadjov is not a member of Musicautor.
New talks between the two sides are due to begin on Monday to try to resolve the row. Until then, listeners will be enjoying the sounds of years gone by.
Next story: German ministries row over green light for 'mega-trucks'
Use #NewsfromElsewhere to stay up-to-date with our reports via Twitter.