Japan city tackles language barrier with quirky signs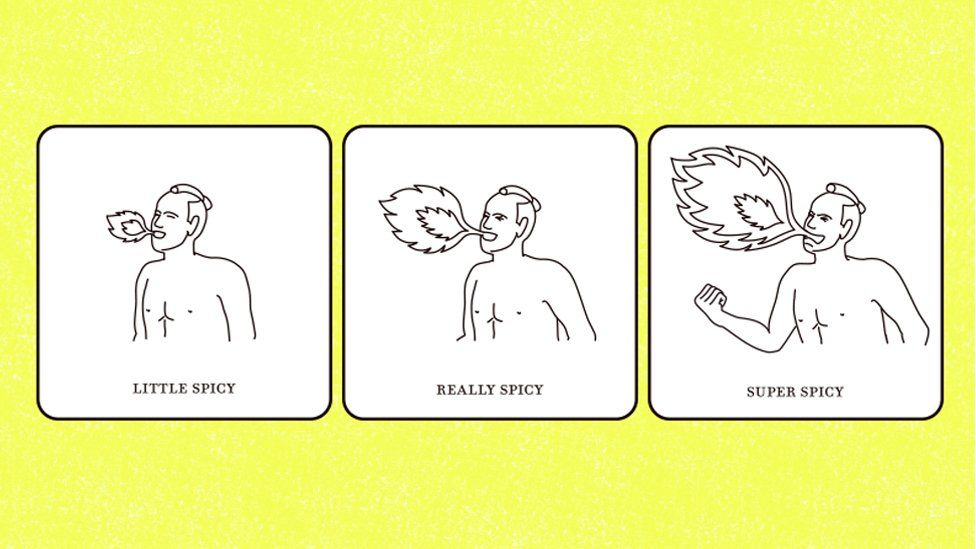 Officials in northern Japan are trying to reach out to foreign visitors by using comical signs to inform them about local customs and food.
The signs are in use in the city of Morioka, Iwate Prefecture, where officials hope they will make visitors who don't speak Japanese feel more welcome, The Japan Times reports.
Twenty-six images are available for businesses to download online: one shows a cheerful little pig inside a bowl to inform diners that the dish contains pork. Another tells people to dry off before entering the changing room at hot springs, and shows a dripping-wet man in a puddle so large that a rubber duck has appeared in it. Short English phrases beneath each image explain the meaning.
Takefumi Shimomukai, who heads the Morioka Regional Development Bureau, says they wanted to do something simple but fun to attract people's interest. The area is less of a draw for foreigners than tourist hubs like Tokyo and Kyoto, and communication troubles have made some locals reluctant to reach out to visitors. "Until recently some owners believed their profits from serving only locals were sufficient, and due to the language barrier, they may have left foreign visitors with a feeling that they were not welcome," he says.
Slightly more hi-tech approaches to dealing with communication problems have been rolled out elsewhere in Japan, as the number of foreign visitors grows. Last year, a new app was trialled that translates rail announcements into a visitor's own language, and some regions offer 24-hour multilingual hotlines for advice on everything from finding a doctor to sending luggage home.
Use #NewsfromElsewhere to stay up-to-date with our reports via Twitter.