Rome theatre uses 'suspended coffee' tradition for tickets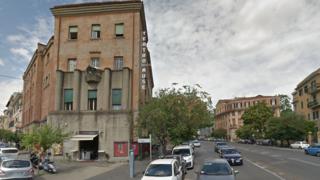 A theatre in Rome has taken the tradition of "suspended coffees" - where a person buys an extra drink for someone less well-off - and applied it to tickets.
The initiative will run for just over two weeks at the Teatro delle Muse, where people buying tickets for a variety show will be able to purchase an extra seat at a reduced price to leave at the box office for someone else, Il Messaggero reports. The aim is to use a small charitable gesture to make the theatre accessible to everyone. The comedy show, called You Are Not Neapolitans, starts on 16 February and the donated tickets will be offered for its entire run.
The "caffe sospeso" tradition originates in Naples, the idea being that when ordering your coffee you also anonymously gift another to a stranger in need. The idea has now spread internationally, and in some places has been adapted to include pizza or other food items. In a nod to the original Neapolitan custom, the theatre's donated tickets will also come with a steaming cup of coffee, the paper says, courtesy of a local bar whose staff will be in the theatre each night.
Next story: South Korean police in terrorism poster gaffe
Use #NewsfromElsewhere to stay up-to-date with our reports via Twitter.