Iceland police tell drivers to stop staring at sky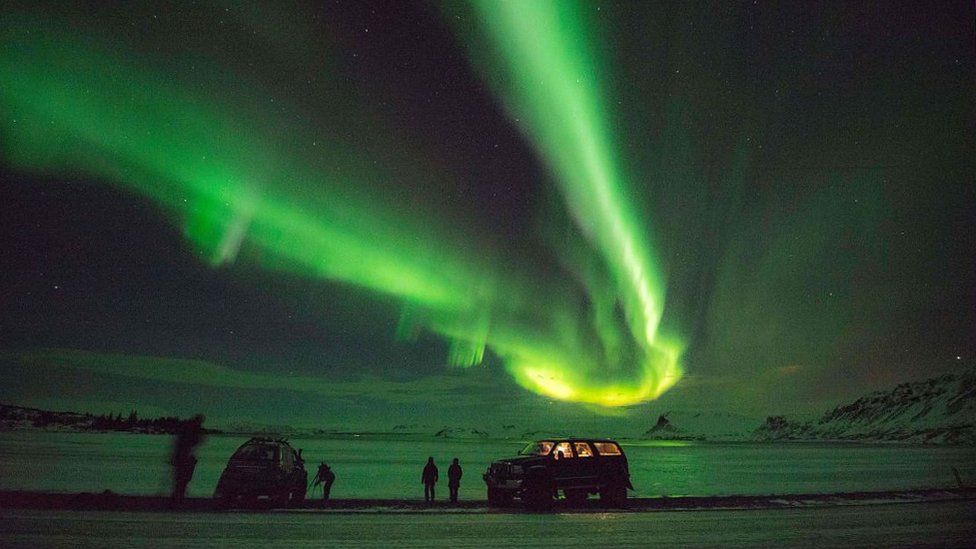 The Northern Lights are a spectacle many people travel to Iceland to see, but police are having to warn tourists not to try to view them while driving.
Officers in southern Iceland say that twice last week they had to pull over cars driving erratically, initially on suspicion that the drivers had been drinking. But on both occasions the entirely sober visitors were simply mesmerised by the appearance of the Aurora Borealis in the sky above them, Iceland Magazine reports. The site has dubbed it "driving under the influence of the Aurora".
The first incident was on the road to the airport, with the car swerving between lanes. "The driver told the police he saw the Northern Lights and couldn't bring himself to stop looking at them," a police statement said. "The police asked him to park the vehicle if he wanted to keep on gazing at the sky."
Tourists don't always make life easy for Icelanders, especially behind the wheel. In 2015, a roads official complained that visitors were causing collisions by stopping their cars abruptly in the middle of the road in order to photograph sheep, horses "or anything else which captures their attention". He suggested that creating designated photo stops could ease the problem.
Use #NewsfromElsewhere to stay up-to-date with our reports via Twitter.