'Time-saving' toilet finder app for Japanese workers
By News from Elsewhere...
...as found by BBC Monitoring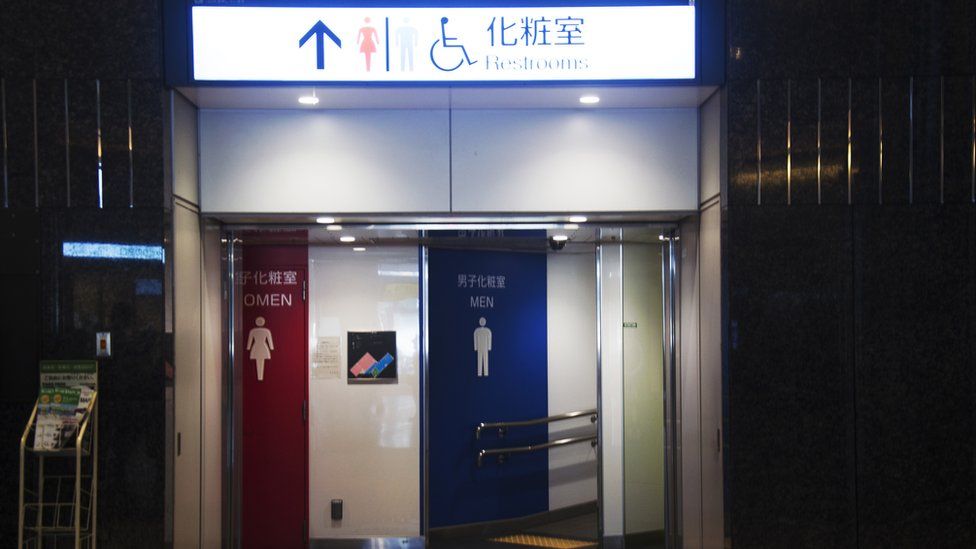 If you waste too much of your working day looking for an empty toilet cubicle, then a Japanese company may have come up with a solution.
According to telecom operator KDDI, Japanese employees spend far too much time waiting for a lavatory to become available, so it has developed an app which shows the nearest vacant loo, the Japan Times reports. In a move that might cause privacy concerns for some office workers, the company says that sensors on cubicle doors are linked to a central computer system, allowing real-time updates of how many cubicles are available in an office block, and - most importantly - where.
It's hoped that once the scheme has proved itself in offices, it can be rolled out in public places such as railway stations, shopping malls and sporting venues. Company spokesperson Daisuki Mauro says it's all about efficiency savings: "People waste time by looking around for an available toilet on various floors, or by waiting until one becomes available," he says. "We believe this solution will help solve the problem by streamlining how bathrooms are used."
Hi-tech toilets and Japan seem to go hand-in-hand, with Japanese companies attempting to introduce "smart" loos into the "squeamish" European market. Costing as much as £10,000 ($12,400) and equipped with UV cleaning, warm-air blowers, a spray hose and Bluetooth control, manufacturers told BBC Future last year that - despite concerns - it's hugely unlikely that hackers would want to "take control of your nozzle".
Use #NewsfromElsewhere to stay up-to-date with our reports via Twitter.