German council asks veggie event to serve sausages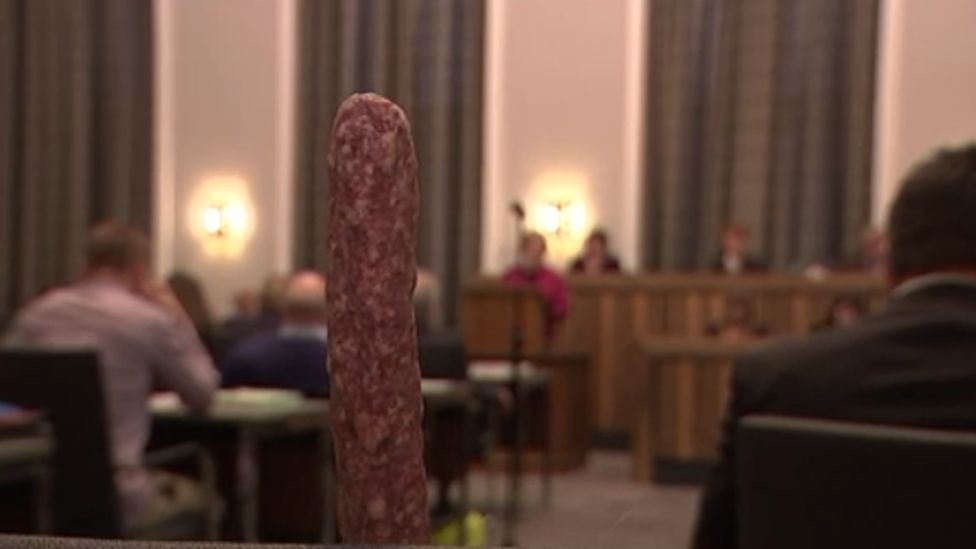 A German city council is kicking up a fuss over a vegetarian street festival because it won't be serving local meaty delicacies.
Councillors in Kassel, in the central Hesse region, want the event's organisers to ditch its veggie theme and allow stalls to sell popular regional sausages, including the cured ahle wurst, the Hessenschau website reports. The festival is being organised by environmental group UmweltHaus to mark Earth Day on 23 April.
At a meeting on Monday, councillors backed a motion asking UmweltHaus to serve local organic meat at the event. It frames the sausage ban as an affront to the city's identity, although some of those present noted a whiff of politics in the air, as Kassel is in the midst of a mayoral election campaign.
"This is an issue that is close to people's hearts, and for that reason it is of course something we can't ignore in local politics," said Dominique Kalb, mayoral candidate for the conservative CDU party. He added that ahle wurst is "simply an essential part" of local street festivals.
The Greens abstained from voting and their candidate, Eva Koch, suggested people shouldn't get too worked up over sausages. But she conceded that for some the meat-free event would be "a real kick in the guts".
UmweltHaus is standing firm and says there is limited space available at the festival, so no room for any more stalls. It also notes that meat production is resource-intensive and therefore doesn't fit with the sustainable theme of Earth Day.
While some may welcome the vegetarian offerings, others are voting with their feet. The local Senior Citizens' Advisory Council says it cannot abide the lack of sausages, and won't be attending the event.
Use #NewsfromElsewhere to stay up-to-date with our reports via Twitter.