North Korean hockey players return home without gifts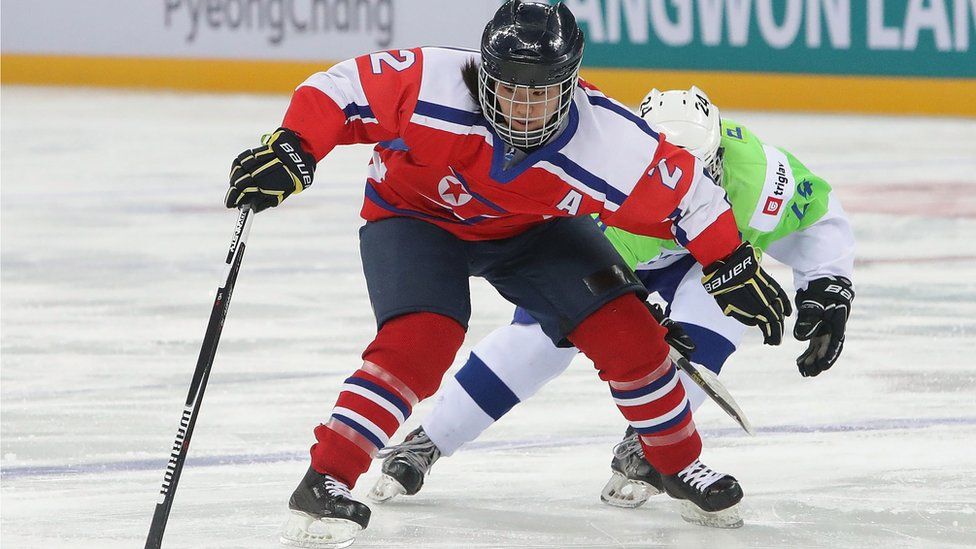 Ice hockey players representing North Korea in a women's world championship tournament in South Korea returned home this week, leaving behind most of the gifts presented to them by their hosts.
The 30-member team, which participated in the World Championship Division 2 round-robin tournament in the city of Gangneung, returned commemorative keyrings and red ginseng boxes given by the host city and provincial government, the JoongAng Daily newspaper reports. The monetary value of the gifts - given to all 2,000 participants and officials at the event - was no more than 51,000 won ($41; £36), but one provincial official thought that the athletes "probably felt scared" to take them.
They didn't return to North Korea empty-handed, though. The team reportedly returned to Pyongyang with cuddly toys of Soohorang and Bandabi, the mascots of the 2018 Winter Olympics, which are to be held in South Korea. They probably took those "because of their symbolism", the provincial official told JoongAng Daily.
North Korea's trip over to the south was not entirely successful, either. The team only managed to finish fourth in a tournament won by deadly rivals South Korea, who beat them 3-0 last Thursday. North Korea's state controlled media, in characteristic style, chose not to cover the result.
Use #NewsfromElsewhere to stay up-to-date with our reports via Twitter.