Maori haka and language may keep dementia at bay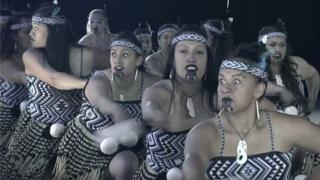 Researchers at the university of Auckland in New Zealand are wondering if performing the kapa haka is one of the things that helps stave off dementia in older Maoris.
A Ministry of Health study looking into factors that help people age well expected to find higher rates of dementia among the Maori compared to their non-Maori counterparts, because they had higher risk factors such as less access to health care, lower socioeconomic status, and higher incidences of cardiovascular disease and smoking, the New Zealand Herald reported.
But they found no significant differences in a cohort of 900 people aged 80 to 90.
Researchers have speculated that this may have to do with being bilingual - speaking their native Te Reo language as well as English - and their greater involvement in cultural activities.
"Older Maori have substantial roles involving advanced cognitive activities and, along with kapa haka, cultural activities may provide greater cognitive stimulation and thus preservation of cognition," the study said.
The kapa haka is a performance of various choral song and dances, many of which have complicated moves and require good coordination. They are carried out by groups usually connected by family or tribal ties, or relating to schools. There are national competitions that adults compete in as well.
Next story: India's 'cow vigilantes' hotel in the clear
Use #NewsfromElsewhere to stay up-to-date with our reports via Twitter.