Journalists in Azerbaijan get free flats for Press Day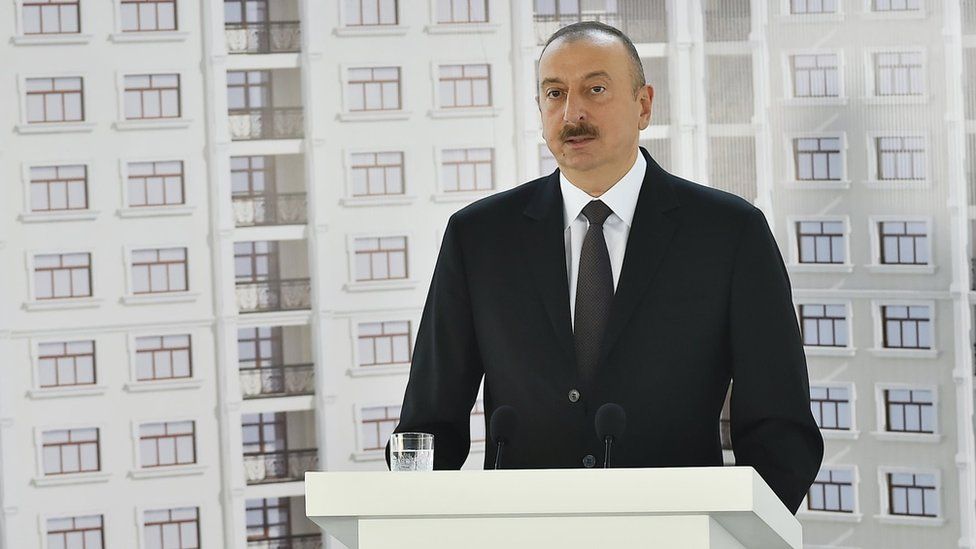 As Azerbaijan celebrates National Press Day this 22 July, some journalists will be more thankful than others for the acknowledgement - 255 have been given free flats by the government for their efforts, the Xalq Qazeti newspaper reports.
National Press Day marks the publication of the first Azerbaijani-language newspaper, Akinci, in 1875.
Azerbaijan's previous president, Heydar Aliyev, started the annual commemoration in 2010. This year, his successor and son Ilham Aliyev marked it with a number of initiatives including the free flats, funds to develop the press and more funds to build another block of flats for journalists.
A one-room flat in Baku's outskirts can cost from 50,000-80,000 manat ($30,000-$47,500, £22,800-£36,400 ) and the average salary about 500 manat ($297, £228) a month.
This is not the first time journalists have received such a bounty. The government commissioned a first block of high-rise flats for journalists in 2013.
'Journalists are my helpers'
Speaking at a ceremony in Baku to inaugurate the latest apartments, Aliyev said: "Officials... know that freedom of speech and media will not allow them to have any shortcomings in their work. That is why journalists are my helpers."
"I am grateful to you for that," he added.
At another function earlier this week, where Aliyev was declared a "friend of the press", Aliyev said that freedom of speech was "fully ensured" in Azerbaijan and that there were no restrictions on the media.
The US-based media watchdog Freedom House has a different view. It classes the media in the country as "not free". Azerbaijan also ranked 162nd out of 180 countries in the Reporters Without Borders (RSF) 2017 World Press Freedom Index.
Reactions to news of the free flats have varied.
The founder of one newspaper, Yeni Musavat, where four journalists were given flats, considered it "a great appraisal".
An editorial in the pro-government Haqqin website - whose editor, director-general and owner were also recipients - said: "We are sincerely grateful to Mr President and hope that our colleagues will be among those to be granted flats in a new block of flats to be built for journalists!"
Well-known investigative journalist Khadija Ismayil, who has been harassed for investigations into corruption, hailed journalists "who overcame their yearnings and did not receive flats as a bribe".
"Your home is in our hearts!" she said.
Some were more contemptuous. "There's no such thing as a free flat. It is clear what moral obligations those who received this lavish gift will now have," said journalist Kamal Ali.
One cartoon circulating on social media was even more blunt. It portrayed the flats as a set of giant buttocks, with a queue of eager new owners waiting to enter.
Use #NewsfromElsewhere to stay up-to-date with our reports via Twitter.