China opens first cinema on disputed South China Sea island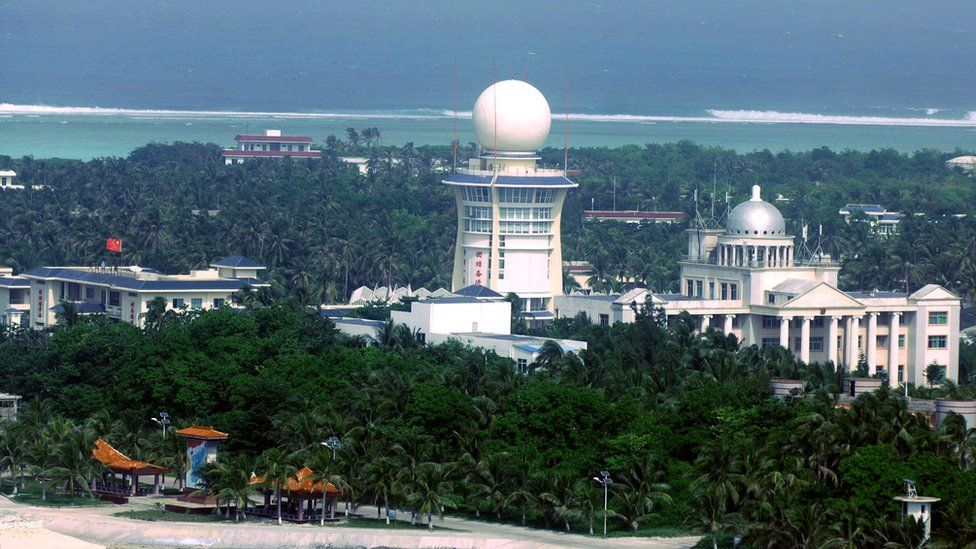 Everyone needs a bit of entertainment - even if you are on a disputed island in the South China Sea.
China this weekend opened what it called a state-of-the-art cinema hall in Sansha, a city it formed on Woody Island, the largest of the disputed Paracel Islands, from where it administers the area and has a military garrison.
The Sansha Yinlong Cinema screened the movie The Eternity of Jiao Yulu to more than 200 residents and soldiers on its first day, the state-run Xinhua news agency reported.
Xinhua said the new theatre would screen at least one film every day so the island's residents, estimated at about 2,000, "can enjoy films simultaneously with moviegoers across the country".
The South China Morning Post added there were also plans to screen films for free on more islands within the municipality with portable digital projectors.
The opening of the cinema is part of a plan by local authorities to establish community services on the disputed islands, the China Global TV Network said.
In April last year, China opened a public library in Sansha, in addition to a stadium, which hosts cultural events, to enrich the lives of residents.
Sansha, which Chinese media describe as its "newest city", also has a school, police station and a court.
The news is unlikely to be well received in Vietnam or Taiwan. Both also claim the area, which has been under Beijing's control since a short war with South Vietnam in 1974.
Vietnam has repeatedly protested against China's decision to establish the administrative city.
The new cinema is just the latest in a raft of soft approaches China has taken to bolster its claim to the oil-rich area.
In 2013, it began running tourism cruises to the disputed islands.
Sansha's mayor, Xiao Jie, has more ambitious plans for the city as well, Japan's The Mainichi has reported.
"We will build wedding halls and diving facilities, and aim to create resorts comparable to those on the Maldives in the Indian Ocean," Xiao Jie has said.
The theatre and amenities could help residents and soldiers "take their minds off the simmering dispute", The Japan Times adds.
Reporting by Pratik Jakhar
Use #NewsfromElsewhere to stay up-to-date with our reports via Twitter.