South Korea president adopts rescue dog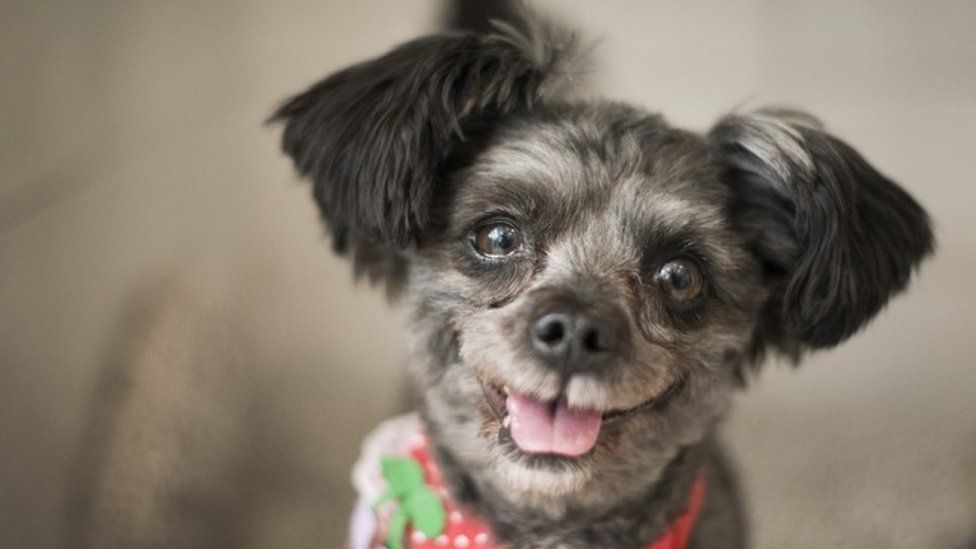 South Korea's new president Moon Jae-in has made good on one of his election promises by adopting a dog from an animal sanctuary.
An announcement from the Cheong Wa Dae ("The Blue House", the president's official residence in Seoul) Facebook page presents Tory as the country's new "First Dog" in a move seen as supporting animal rights in South Korea.
The four-year-old black mongrel was adopted from the animal rights group Coexistence of Animal Rights on Earth (CARE), and South Korea's Yonhap news agency notes that this is the first time that a shelter dog has become a so-called First Dog.
Among CARE's activities is campaigning against dog meat in Asia, and President Moon's adoption of Tory from the group is seen as sending a strong message against the trade.
The group rescued Tory two years ago, but has been unable to find an owner due to prejudices against black dogs in South Korea. The president says the adoption shows "that both humans and animals should be free from prejudice and discrimination," Yonhap reports.
Animal rights formed part of President Moon's election campaign, where he pledged to build more playgrounds for pets and feeding facilities for stray cats, the Korea Herald reports. However, he stopped short on a complete ban on dog meat trade, saying instead that it should be phased out.
Tory joins the president's two other pets - a dog called "Maru" and a former shelter cat named "Jjing-jjing" - and his arrival has been met with a certain amount of anticipation in political circles.
Last week, the minority Justice Party presented President Moon with a luxury dog bed, pointing out that the gift doesn't count under anti-corruption laws as it was for the dog rather than the president himself.
Reporting by Alistair Coleman
Use #NewsfromElsewhere to stay up-to-date with our reports via Twitter.