Iceland's iconic hot dog stand is forced to move
By News from Elsewhere...
...as found by BBC Monitoring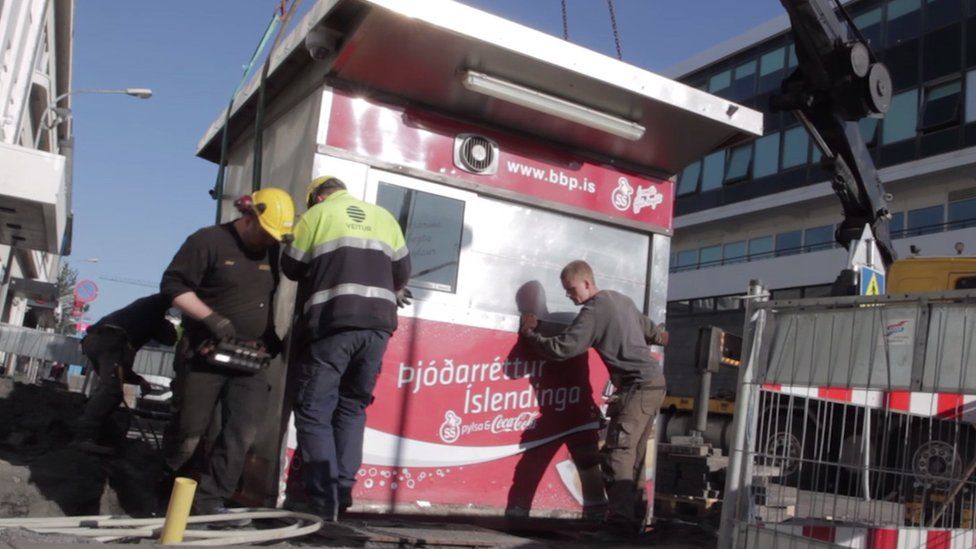 One of Iceland's most famous tourist spots is being forced to move from where it has traded for the first time in 80 years as Reykjavik succumbs to modern development.
While visitors come to the country for its spectacular waterfalls and primeval landscape, the first place that they often flock to is the Baejerins Beztu hot dog stand in the downtown harbour area of the capital city.
There are often long queues for the family-owned stand, which claims to be the best in the world, and counts former US President Bill Clinton and Kim Kardashian among its famous customers.
But now tourists will have to look elsewhere. As Iceland Monitor reports, it's been lifted from the spot where it has stood since 1937 to make way for the construction of a shopping centre.
It's not a move that's been taken lightly, and the Reykjavik Grapevine, which has offices overlooking the now former Baejerins Beztu site, has treated it as a full-blown emergency. This has been compounded further by Iceland TV's teletext service simultaneously going on the blink.
"It had kept its location throughout WWII, the Cold War, the 2008 financial crisis, prog rock and the cancellation of the Austrian police dog drama Kommissar Rex," writes Elias Thorsson. "But it was no match for the most destructive force of all - gentrification".
The owners are vowing to return to their familiar location by Christmas, but Reykjavik Grapevine sees it as confirmation that the city is succumbing to the relentless march of tourism.
"The city centre has rapidly been changing from the charming, low-cost slum it used to be, into a tourist oriented theme park." mourns Elias.
Reporting by Alistair Coleman
Use #NewsfromElsewhere to stay up-to-date with our reports via Twitter.