Dating app aims to boost Russian voter turnout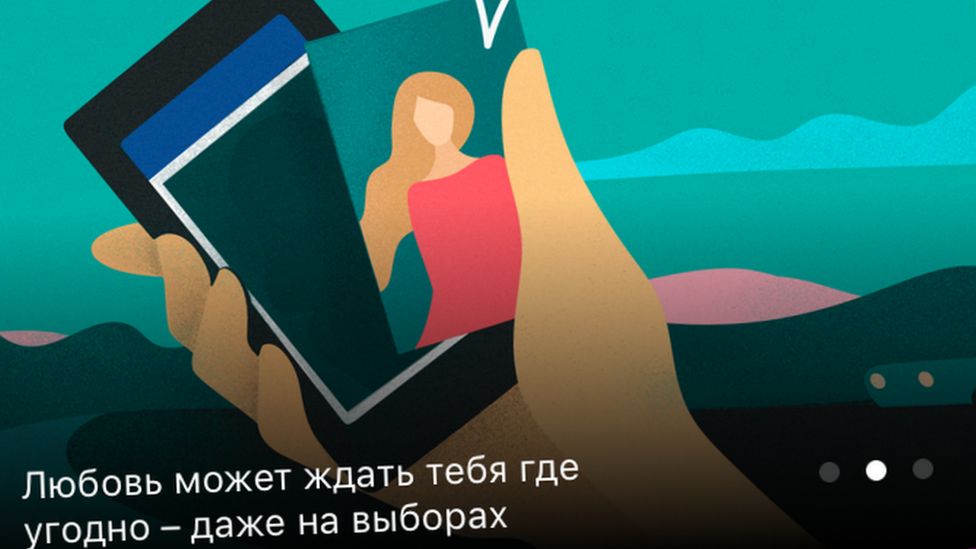 A Russian dating app is attempting to boost voter turnout in the upcoming elections by finding users an election "date", it's reported.
Popular dating service Mamba has introduced a feature called "Voting Together" which offers to help users find a companion to go to the polling station with during the 10 September local elections, independent broadcaster Dozhd says.
To find an election "date", users swipe through pictures of fellow users, and answer questions such as: "Would you go to vote with her (him)?"
If two users say "yes", they receive a message saying, "It looks like we like each other. We can go to vote together on 10 September." They can then message each other and find a ballot station that is convenient for them both.
If the scheme proves successful, Mamba may use it during the March 2018 presidential election.
The head of Mamba, Andrei Bronetsky, told Dozhd that the company had been "advised" to launch such a feature.
But when asked whether it was the Kremlin or the Central Electoral Commission who had advised him, Bronetsky declined to comment.
Dozhd said that it had spoken to people "close to the matter", who claimed that the proposal had been discussed in the Kremlin, and was part of an initiative aimed at boosting voter turnout at the regional and presidential polls.
According to Platon Mamatov, the director of the Magic Inc PR company, the authorities want to get young Russians interested in mainstream politics. The idea is to stop them from becoming "fodder" for opposition protests, he wrote on the tTJournal blogging platform.
But the idea has left social media users unimpressed. "The absurdity of the idea - to get to know someone to go and vote with - I believe Dozhd, which suggests that the Kremlin has come up with it," opposition politician Dmitry Gudkov said on his Facebook page.
Reporting by Olga Bugorkova
Use #NewsfromElsewhere to stay up-to-date with our reports via Twitter.