Polish bishops for total ban on Sunday shopping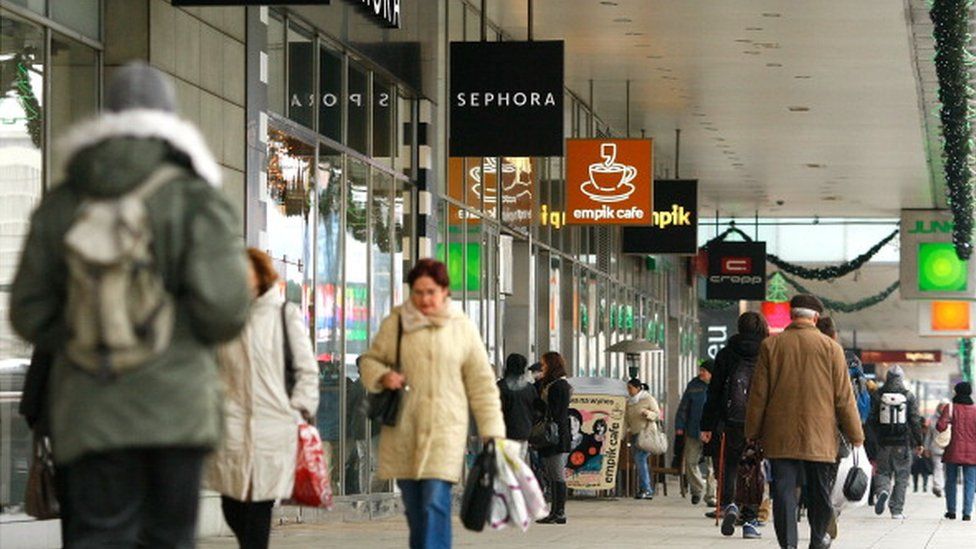 Poland's leading Catholic bishop has spoken out in favour of an almost complete ban on shops opening on Sunday, amid growing public controversy over the proposal.
"Free Sundays are what all Catholics, non-Catholics and non-believers need," Archbishop Stanislaw Gadecki told Polish Radio ahead of a meeting of the Bishops Conference on Friday, which is expected to support the ban.
The idea was put forward last year by the powerful Solidarity trade union, backed by a million-strong petition, and has been batted back and forth in a parliamentary subcommittee ever since.
The clerics are careful to base their argument on quality of life rather than religious grounds. "Families don't just need financial support, they need time for themselves," said the Archbishop of Katowice, Wiktor Skworc.
He appealed to the government to "show some compassion for women in the form of those who have to work in supermarkets on Sundays", and accused it of showing "contempt" for Solidarity and the bishops by delaying consideration of the ban. He also warned local MPs and senators that he expected them to vote "in line with the views of their voters," the Wirtualna Polska website reports.
But there is strong opposition to the proposal in many circles. The latest poll for the TVN 24 news channel in March showed a clear 59% in favour of keeping shops open and only 35% for the ban, which would incidentally allow Sunday trading seven days a year.
Piotr Mazurkiewicz, who writes on the economy for the heavyweight Rzeczpospolita daily, says "no one should be under any illusion" that lucrative shopping tourism from Germany and Scandinavia would be hard hit, as most foreign shoppers head to Poland at the weekend.
The government and retail groups have suggested compromises like shutting shop every other Sunday, or only after lunch, and the rival OPZZ union confederation proposes higher wages for Sunday working, but Solidarity chief Piotr Duda is holding out for "Four free Sundays a month, full stop, end of story", Dziennik daily reports.
He has received a boost by efforts to speed up parliamentary discussions by the subcommittee overseeing the proposal, which happens to be led by former Solidarity chairman Janusz Sniadek. Mr Sniadek is confident the bill will be ready for a first reading by January, according to the Money.pl financial website.
Labour Minister Elzbieta Rafalska acknowledged in June that the bill has gained momentum, and could be passed next year, TVN 24 reports. But she advises that any shopping restrictions must be introduced "in stages" after careful consideration by parliament.
Reporting by Martin Morgan
Use #NewsfromElsewhere to stay up-to-date with our reports via Twitter.