Citizens in Azeri exclave told to read Hemingway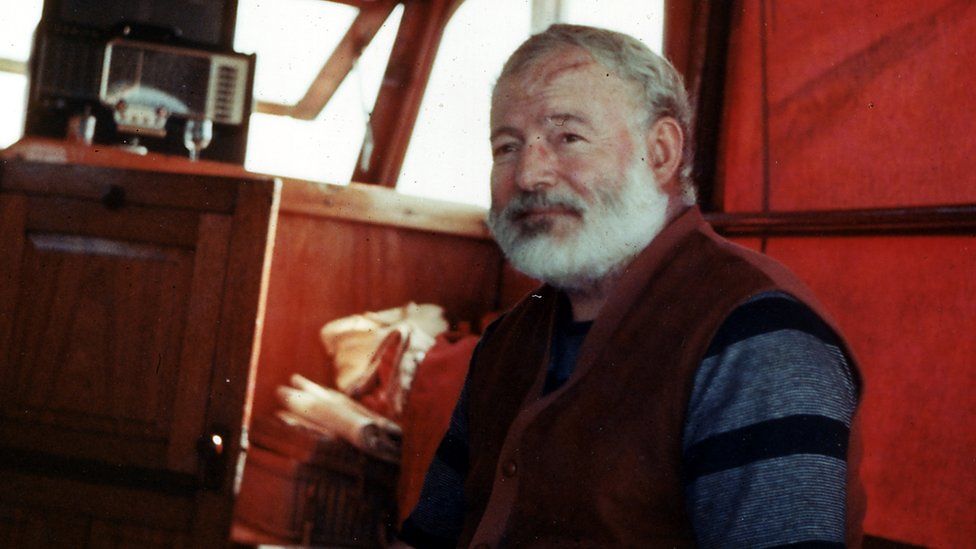 The leader of the landlocked Azeri exclave of Nakhchivan has published a list of 30 books that he says all citizens should read.
The republic's supreme assembly chairman Vasif Talibov drew up the list in order to foster patriotism and widen youngsters' outlook, the Minval.az news website reports.
As well as classics from Azeri and medieval Eastern authors, the list includes Western authors such as Jack London and Ernest Hemingway, with "The Old Man and the Sea" coming in at number 20.
Top of the list is former Azeribaijan President Heydar Aliyev's snappily titled "The appeal of the national leader Heydar Aliyev to the people of Azerbaijan in connection with the new year 2001, a new era and the third millennium",
Scholars of political sciences will be unsurprised to find that Machiavelli's "The Prince" is also included.
Will there be spot checks?
Mr Talibov's decree means that a set of the 30 works should be sent to every school, library and cultural institution in Nakhchivan, but the very idea of "must read" has lead to some social media users asking if there would be spot checks.
"Great initiative. I would spread this order throughout Azerbaijan. Those who don't read these books should be fined!" JamNews reported one person as saying.
While most appreciated the thoughtful nature of the list, some readers were also confused by the inclusion of Maurice Maeterlinck's "The Life of the Bee", assuming the Belgian poet's philosophical work on the social structure of the hive to be an instruction manual on beekeeping.
Nakhchivan is an autonomous part of Azerbaijan, separated from the rest of the country by Armenia. Former president Heydar Aliyev, father of current Azeri leader Ilham Aliyev, was born in Nakhchivan which, declared independence from the Soviet Union in 1990.
Reporting by Alistair Coleman
Use #NewsfromElsewhere to stay up-to-date with our reports via Twitter.