New Zealand police enlist school in cannabis crackdown
By News from Elsewhere...
...as found by BBC Monitoring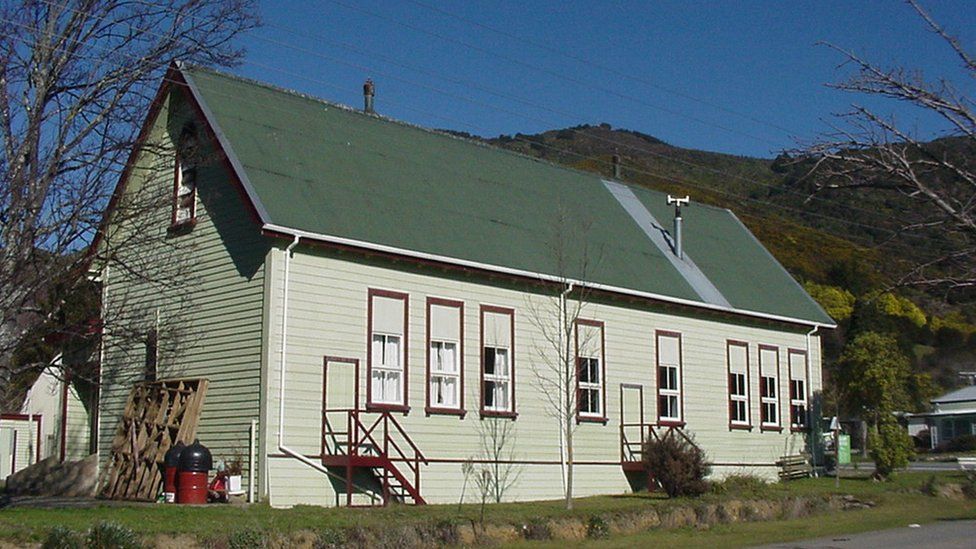 Local police on New Zealand's South Island are calling on a primary school to be on the lookout for illegal cannabis plantations.
Havelock School in the picturesque Marlborough Sounds has run a police appeal in its latest newsletter - just below the cross-country race results - urging teachers, parents and pupils to be "extra-vigilant as the cannabis-growing season approaches," reports the Marlborough Express newspaper, which prints a photo of the item.
The newsletter also urges readers to look out for "people in the bush who do not look like they are hunting or tramping" - a New Zealand term for hill-walking.
One of the two local police officers is Spencer Kingi, who is also a parent representative at the school. He told the paper that the public play an important role as the "eyes and ears of the police" in Marlborough's remote rural locations and islands.
These are ideal for hiding cannabis plantations, so the public should report any suspicious vehicles or yachts, and any cannabis-growing kit like hydroponic equipment, he says.
Constable Kingi told the paper that the police are using every means, including the school newsletter, to get people involved in "reducing harm in our communities, where the supply of illicit drugs has a big impact".
Last year the police seized 9,000 cannabis plants in their annual sweep of the north-western coast of South Island - 6,000 of them in the Nelson-Marlborough area alone, the paper says.
Havelock School headmaster Ernie Buutveld supports the initiative, saying the 650 hard copies of the newsletter distributed locally "help spread community messages… despite the digital age".
The police are keen to raise drug awareness among school-age children, as the latest health ministry figures say New Zealand has relatively high cannabis use (11%) across all age groups.
The debate about dropping the strict ban on cannabis is in the news at the moment, as the third-placed Green Party says it will seek to legalise possession of the drug for personal and medicinal use after this month's general election. The main opposition Labour Party has suggested a referendum on the question in the past, but says it is not a priority at the moment.
Reporting by Alistair Coleman and Martin Morgan
Use #NewsfromElsewhere to stay up-to-date with our reports via Twitter.