Czech rum gets stay of execution after EU ruling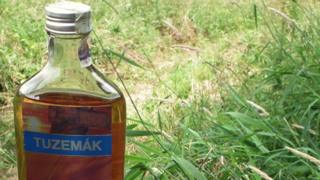 The Czech Republic has been given five years to change the recipe of a popular local rum after a ruling by European Union regulators, it's reported.
Manufacturing of the Tuzemák liquor was meant to end on 22 April because one of its ingredients - the rum ether which gives the drink its flavour - has been linked to forms of cancer, the iDNES news portal reports.
Instead, manufacturers of the best-selling alcoholic drink have been given until 2023 to find a suitable replacement for the ingredient, which is also used in butter and confectionary.
This came following protest from the country and neighbouring Slovakia, where the drink is also popular, iDNES says.
A new recipe, with reduced levels of the suspected carcinogenic compound furan, has already been submitted to the European Food Standards Agency for testing.
But as Prague.tv reports, manufacturers are hoping that the ban may be dropped altogether, claiming that levels of suspected cancer-causing chemicals are no worse than those present in many other foodstuffs.
"If all of the suspected foods were avoided, there wouldn't be anything left to eat or drink", Professor Karel Melzoch commented.
According to iDNES, Czechs spent three billion koruna ($146m; £104m) on Tuzemák last year, and it's not the first time the drink has fallen foul of EU regulations.
Radio Prague says that EU regulations stipulate only sugar cane-derived spirits can be labelled as "rum".
As the drink is made from sugar beet, this led to "Tuzemský rum" becoming Tuzemák in 2004, on the Czech Republic's accession to the European Union.
Reporting by Alistair Coleman
Next story: Samoa wants nothing to do with drunken sailors
Use #NewsfromElsewhere to stay up-to-date with our reports via Twitter.