New Zealand campervan buyers in meth lab warning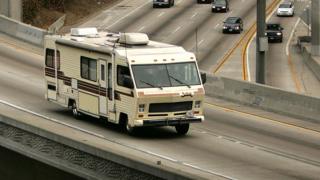 Owners of second-hand campervans in New Zealand are being warned that they may have inadvertently purchased a former drug laboratory.
In a turn of events not out of place in the TV series Breaking Bad, it's emerged that people buying old campervans are at risk of serious illness, owing to the trace chemicals used in the illegal manufacture of methamphetamine, otherwise known as meth, Radio New Zealand reports.
Speaking to Radio NZ, Detective Sergeant Rhys Wilson warned potential campervan buyers that some criminals have used the vans as portable labs in the same way Breaking Bad's fictional Walter White did.
"The poor person that ends up subsequently buying one has obviously no idea of what it's been used for and what sort of contamination is in it," he said.
Sergeant Wilson urged buyers of potentially suspect vans to come forward, and stressed that those sold directly by drug offenders may contain "significant contamination" that can cause heart, breathing and skin problems.
He said that the police either decontaminate or destroy such vans when they find them.
The camper van warning comes as part of a major investigation into the country's meth problem conducted by Radio New Zealand, which says convictions related to methamphetamine have increased nearly three-fold in the years since 2008.
Police seizures of meth have increased twenty-fold in the same period, while drug referrals as a result of its use has quadrupled between 2008 and 2017, Radio NZ reports.
Reporting by Alistair Coleman
Next story: Belgian police lend bikes to theft victims
Use #NewsfromElsewhere to stay up-to-date with our reports via Twitter.