All-male Shakespeare cast causes sexism row
By News from Elsewhere...
...as found by BBC Monitoring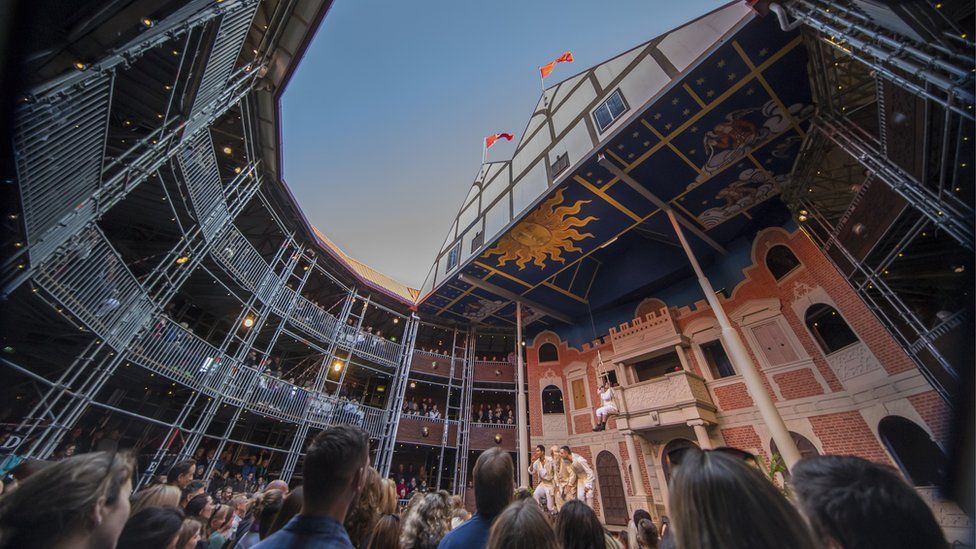 The founder of Auckland's Pop-up Globe theatre in New Zealand has apologised for casting only male actors in forthcoming productions and using the #MeToo campaign hashtag to promote them.
The theatre group is to perform Richard III and The Taming of the Shrew in its forthcoming season on the abuse of power, and founder Miles Gregory has stuck with the 16th Century tradition of casting men in female parts, national broadcaster Radio New Zealand reports.
However, there's been upset that the theatre used hashtags used by equality movements to highlight misogyny and sexism in a press release announcing the productions.
"In the age of Weinstein, #metoo and #timesup, it feels entirely right for us to reflect current conversations in the world through ambitious and thought-provoking programming," the theatre company said.
'If I be waspish, best beware my sting'
Speaking to TV New Zealand, performer and activist Lexie Matheson said the all-male casts, particularly considering the subject matter of The Taming of the Shrew, seemed to fly in the face of the whole point of the #MeToo movement.
"To have an all-male cast of Shakespeare's play about misogyny, where the whole tenor of the play is the battle of the sexes... just seems bizarre," Ms Matheson said.
"It's an issue of women working in the theatre. It's employment and opportunities for women that are lost when all the casting's gone to men," she said.
'And thereby hangs a tale.'
"We are a young organisation, we are learning, and we don't get everything right. It is clear that today we haven't," he said. "I've let you down."
Reporting by Alistair Coleman, Tse Yin Lee
Use #NewsfromElsewhere to stay up-to-date with our reports via Twitter.