Buffalo bottoms prove too much for Iranian TV censors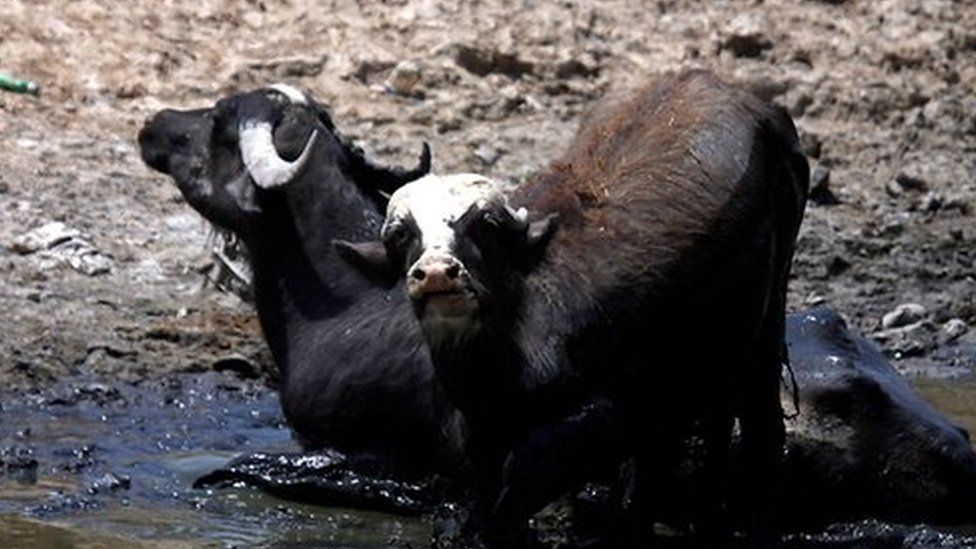 You might expect Iran's state broadcaster to remove images of women eating cucumbers on television - but the backsides of buffaloes and the outlines of ears under headscarves?
Censors in the conservative Islamic republic have banned these from screens over the years and exasperated TV production staff are now taking to social media to laugh about them.
TV writer Amir Mehdi Jule kicked off a campaign on Instagram with the hashtag #Censorship_and_I, talking about the challenges of depicting women's bodies. 
"One of the problems of displaying women on television, in addition to the [need for them to wear a] headscarf… is the perception or illusion of the size of their body parts underneath their clothes," he said. 
But he never expected feedback asking him to pay attention to the size and shape of women's ears. "We never realised that an ear covered by a headscarf could be provocative," he said.
Screenwriter and director Mostafa Kiayee, recounted the time he had to edit a nature documentary on water buffalo.
"They sent a list of corrections and the first one was to cut a shot of buffalo walking out of the water. When I asked for the reason, they answered 'buffaloes walking out of the water from behind is provocative'."
Mr Kiayee said it was one of many "attractive memories" for him and other colleagues.
Mehrab Ghasemkhani, working on a comedy series set in the early 20th century, was told there should be a portrait of Reza Shah Pahlavi, the country's former ruler, on the wall - to provide appropriate historical context.
After a few weeks, however, censors appeared to grow uncomfortable with the image of the Shah. His reign is a controversial topic given that the country's Islamic government overthrew him to take power in 1979. 
Mr Ghasemkhani recalled a series of perplexing back-and-forth conversations about showing the Shah's portrait. "Finally, they came to a conclusion and asked us to show his image, but not his head," he said. "We realised that the lower body of Reza Shah could be safely aired."
These stories have sparked a discussion on the issue in social and the mainstream media.
It admitted decisions were sometimes personal choices and that censors could make mistakes, but also said it was better to "think about the social circumstances", adding that censors' main concerns were "social morals".
Reporting by Armen Shahbazian and Tse Yin Lee
Use #NewsfromElsewhere to stay up-to-date with our reports via Twitter.