China employees fined for walking fewer than 180,000 steps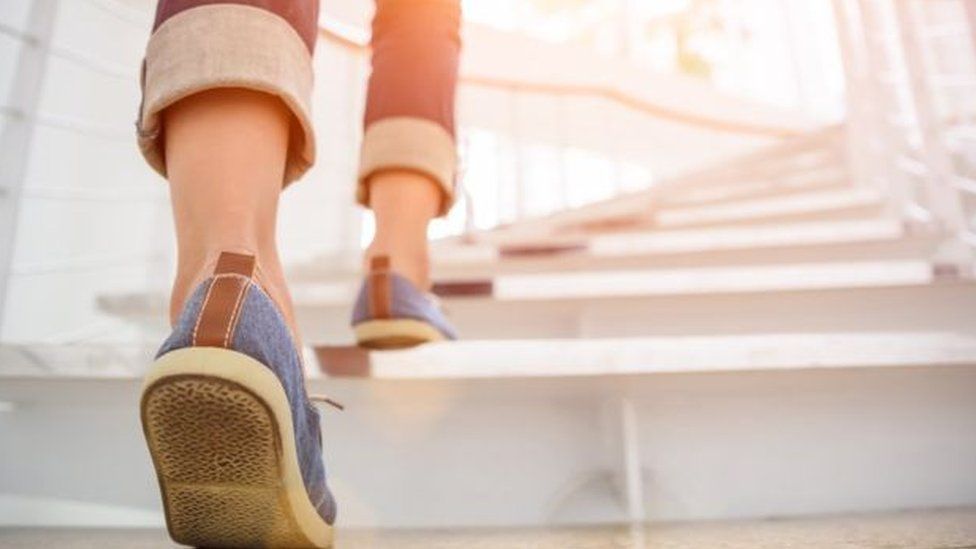 A company in China has come under fire for fining employees if they don't walk at least 180,000 steps a month, it's reported.
According to Information Times, employees at an unnamed real estate firm in the southern city of Guangzhou have been fined 0.01 yuan (0.1 cents; 0.1 pence) for every step that they fail to make when trying to reach their target.
One employee, 'Little C', told the paper that frequent overtime made it difficult for staff to walk at least 6,000 steps a day outside of work hours.
"I understand that the company wants to encourage us to get more exercise," she said, "but I don't even have enough time to sleep because I need to take walks to meet the target."
Liu Fengmao, a representative from a local law firm, says that the company has no legal grounds for tracking staff members' steps as a measure of performance, and that such a workplace rule could create further complications for the employer.
Mr Liu says that staff could potentially claim that walking outside of the office constitutes as overtime, or that a walking injury was a workplace incident.
Information Times says that this is not the first known case of a firm introducing a workplace walking rule. In January 2017, a technology firm in Chongqing in the south-west of the country was criticised for urging staff to walk 10,000 steps a day. The Chongqing Evening Post says that the company used this as a criterion for assessing their performance.
You may also be interested in:
Many on the popular Sina Weibo microblog have expressed bemusement at the workplace rule, but have also been critical of it. "This company is just looking for a reason to deduct money," one user says of the Guangzhou firm.
But others argue that such a regulation comes with some benefit. "The reward is that you're healthy!" one user says.
Use #NewsfromElsewhere to stay up-to-date with our reports via Twitter.