Secret Cold War base shifts through Greenland ice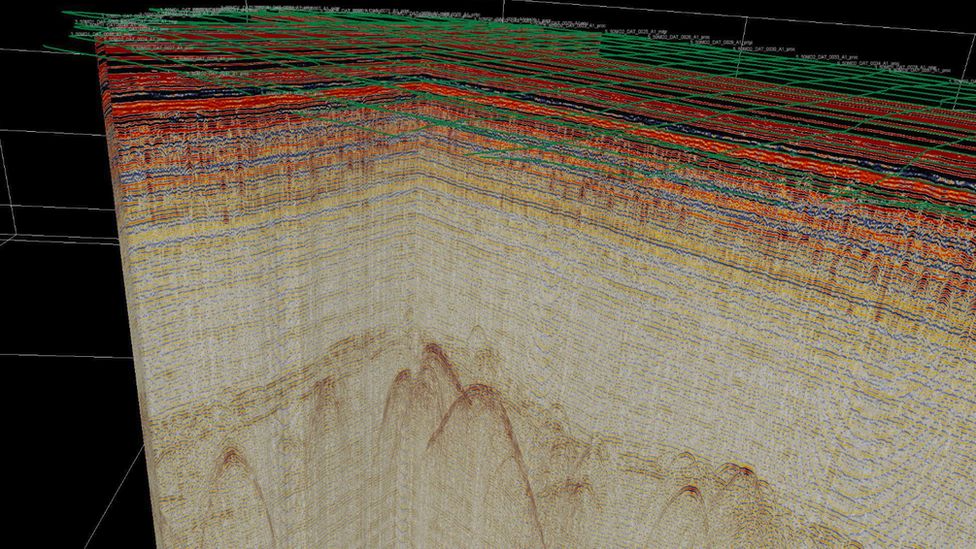 An abandoned US military base buried deep under the Greenland ice has drifted hundreds of metres towards the edge of the ice cap since it was built at the height of the Cold War, a report shows.
The base, powered by the world's first mobile nuclear reactor, was officially a research station, but its real aim was to launch nuclear missiles against the Soviet Union in the event of war.
The Danish and Greenland governments set up a climate monitoring programme in 2017 to track the remains of Camp Century, and the latest report by Dr Karlsson and her colleagues at the Geological Survey of Denmark and Greenland (GEUS) uses radar data to detail how far the base has moved since 1959.
The scientists criss-crossed the ice cap on skis two years ago, dragging radar devices behind them, and Dr Karlsson says the data shows the raised conical shapes on the tunnel roofs at a depth of 50 metres - and 232 metres (253 yards) further west by southwest than their original location.
You may also be interested in:
The expedition also found that the base and its estimated 9,200 tonnes of scrap and environmentally-hazardous oil and diesel waste, not to mention radioactive residue from the nuclear reactor, are sinking deeper down into the melting ice.
The scientists at GEUS say that this downward momentum "may have an impact on the time it takes for the base eventually to emerge from the ice", TV2 reports.
And the question remains as to who will clean up the waste, given that the base was built under a US-Danish agreement without the people of Greenland having any say at the time.
Use #NewsfromElsewhere to stay up-to-date with our reports via Twitter.