New Malden deaths: Disabled people explain SMA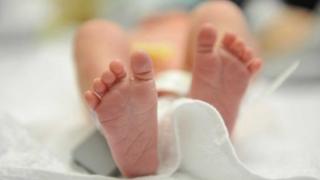 Three disabled children with spinal muscular atrophy (SMA) were found dead in their home in New Malden on Tuesday. People with the condition - or associated with it - offer their reactions on social media.
The children's mother, Tania Clarence, has been arrested on suspicion of their murders.
SMA is an incurable genetic condition which affects the nerve cells used for movement, breathing and swallowing. If both parents have the gene, their child has a 25% chance of inheriting the condition and a 50% likelihood of becoming a carrier. There are four types of SMA, ranging from mild to severe.
The children have been named as Olivia, Ben and Max Clarence. Olivia was four and her twin brothers were three years old. Children with type 1 SMA aren't expected to survive more than two years - and the Clarence children's reported level of disability has led people to assume that, though very disabled, they didn't have the most severe form.
Speculation on what may have occurred has led to emotional responses on the internet from the wider disability community, whose points of view typically remained unheard before social media.
Caroline West, mum to a child with the condition, writes: "Please let's not let another SMA Mum feel so alone. I, and many others have time and, importantly, the desire to help and support where ever I can."
Toby Mildon, a 31-year-old project manager at the BBC, has type 2 SMA. He says his "heart dropped" on discovering that the children had the condition. He writes on Facebook that the lives of the children were worth living and points to himself and friends who have achieved. He says: "If you know a mum with an SMA baby, tell them to stay away from the fatalistic information on the web and sometimes given by medical people! They need to see lived experience and turn to people like me, my friends and our parents."
Ruth Everard has the condition and is angry at how media outlets have described SMA as the story broke. She wrote on Facebook: "The same kind of sensationalisation as is in the media today has meant that over the years people have suggested denying me educational and career opportunities."
Spinal Muscular Atrophy Support UK, formerly the Jennifer Trust, provides information and support to those affected by any form of SMA.
At time of writing, no-one has been charged in relation to the incident in New Malden. Police say they are not looking for anyone else in connection with the deaths.
Follow @BBCOuch on Twitter and on Facebook, and listen to our monthly talk show