How patients might design a psychiatric hospital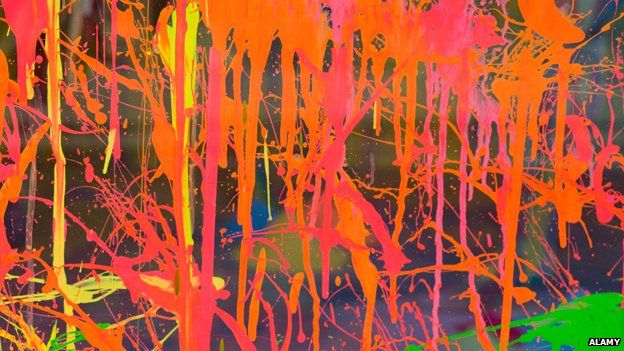 Artist and activist James Leadbitter is on a mission to design a user-friendly psychiatric hospital, with the help and ideas of anyone who wants to get involved.
The Madlove project is borne of Leadbitter's own experiences on psychiatric wards which he feels did not always offer what he needed - even though he accepts that NHS hospitals have been necessary for him at other times.
So far he's heard from architects, designers, landscape gardeners, activists, mental health nurses, and furniture makers - the majority of whom have been through the mental health system themselves.
A series of design workshops will start in September this year. Then a temporary ward will be built and opened for six weeks, aiming to demonstrate an alternative to the environment that patients with mental ill health have typically experienced.
Part art project, part social health project, it's prompted many messages of support to Leadbitter.
"This project stands to me as the most important form of mental health activism and radicalisation of the therapeutic field," writes Arran James Crawford, a mental health nurse in Glasgow.
"On hearing about this project I was a combination of delighted that it was happening and sad that it was needed," writes Harry Giles, from Edinburgh.
Here's a selection of the ideas that have been submitted - from the practical to the creative - that people would like in their ideal psychiatric ward.
Many comment on the less-than-helpful role that a hospital's typically austere decor plays in aiding recovery.
The interior should be more welcoming, says Rowan Mataram, "moving away from the clinical [feel], so coloured pillows and non-white walls."
There should be big windows and any white walls should be covered with plants, books or maybe patient artwork and poems, says Mataram. "It [would] feel more like a home/space where people can get back on their feet."
Instead of decorating walls with artwork, why not make the walls themselves a work of art?
One person with bipolar disorder, who wished to remain anonymous, wants to see a room "where I can explode with colour - whether it be paint or coloured liquids". And rather than permanent mess, the room would be entirely washable - from floor tiles to the ceiling - complete with a drain. "Once the explosion is finished, [it] can be washed away easily and can go down the drain with no lasting damage caused."
Filmmaker Dolly Sen suggests having a thinking room with thought bubbles painted on the walls, which people can fill with their thoughts - or else an ECT machine hooked up to an Etch-a-Sketch.
"The arts and education are ways that people can re-establish their identity after going through a system that can really remove all sense of identity," notes Mataram.
It's not just the inside that's important. Leadbitter himself says he'd like more greenery, and it's an idea echoed by others.
"The hospital environment was awful," recalls Lizzie, from Sheffield, who was diagnosed with psychosis in 2011. She wants more research into the therapeutic benefits of the outdoors and greenery. "I'm sure anxiety and phobias related to outdoors came from a month inside."
The asylum should be an open place, agrees Brifischu. "Not locked in. Not locked away. The asylum should be a place to grow. Make new steps. I need a place to go to when the silence is too loud and a place where I can hide from everyone else."
Tranquillity and activity
Many want more options once they're inside - from the quieter pursuits of a good library and yoga, to larger spaces being made available for dance, drama, music and sports classes.
Giles envisages a "quiet, soft room to lie down by myself and for that to be OK" - even suggesting an area of total wi-fi and telephone signal blackout.
Another suggests a therapeutic chill-out room with changeable lights and temperature - complete with a "big bath that is fed by a waterfall and looks like a natural lake or pool.
"After I have come out of a bad place and let all the feelings out I often feel dirty and unnatural - cleaning and washing is an important part of the recovery."
But if organised classes don't cut it, one person suggests "a modern take on the padded cell".
The anonymous contributor likes the idea of a room where "everything is unbreakable". It would look normal but be "more like a child's soft playground, like the children's (ironically called) 'Zany Zone' play areas.
"You could throw yourself and everything around without any risk of causing further damage - you could physically let all the frustration and anger out, which often helps. I sometimes find after exerting all my energy I am more able to think and talk about what is actually wrong - or realise nothing is actually wrong, I was just feeling too much - and then everything can be put back in its place, with no harm or damage done."
Where does the hospital begin and end?
"I would really like to see better availability of a half-way house," writes Mataram. "Maybe one of the wards could serve this purpose - one of the most difficult things was the transition from hospital to home, with no home support or stage to ease oneself back into 'life'."
Others want greater access for non-patients. They could come in to cook for patients in a communal dining space. Or people who have been through the system could come in to hold talks. Giles suggests holding very targeted "workshops by mad people for carers of the mad (who might also be mad)".
Various activity classes, such as yoga or dance, could also be available to outsiders, "so that people can break down the feeling of 'Otherness' when leaving," adds Mataram.