Ouch disability talk show 112: Green juice v bacon rolls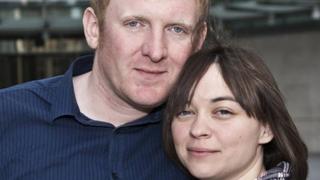 On this month's show - the nutritiously popular blogger who swapped medication for a plant-based diet and how social media can help people with mental health difficulties.
Also, after the recent Disability Pride parade in Belfast, we ask can you be "proud" of being disabled? And a look at what's in Ouch's diary for the coming month.
Kate Monaghan and Rob Crossan present.
Your monthly way in to disability news with chat, humour and the little things of life.
How to listen
Read a transcript
[235kb]
Show notes
More about this month's guests and discussions:
For other audio clips from Ouch, go to our audioBoom channel.
Producer: Damon Rose
Follow @BBCOuch on Twitter and on Facebook, and listen to our monthly talk show