'Standing out' as a disabled foreigner in Japan
Your monthly dose
of disability radio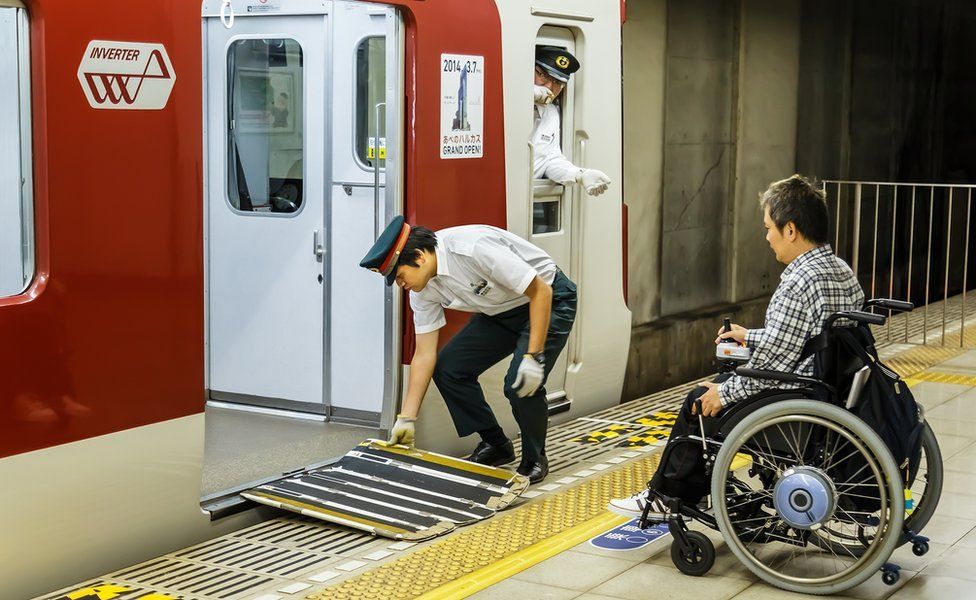 On this month's Ouch Talk Show we talk about being disabled in Japan.
Presenter Kate Monaghan speaks with three expats with cerebral palsy who have moved from America, Canada and the UK to make their lives in Japan. We hear about travel, stigma, work and mental illness as a disabled person in the country.
Spring Day talks about her life as a comedian and teacher in Tokyo. Originally from Kansas City, USA, she moved to Japan in 1999 for a "bit of an escape" and never left. She was fired from her first job in the country because of her disability.
Michey Peckitt is a philosophy lecturer and YouTuber living in Osaka with his Japanese wife. Originally from Rotherham, Yorkshire he tells us how mental illness is stigmatised in Japan and sometimes its existence is even denied.
And founder of Accessible Japan Josh Grisdale talks about his love for Japanese culture and his shock at discovering that Tokyo is much more accessible for a wheelchair user than his hometown, Toronto.