Brothers, sisters and disability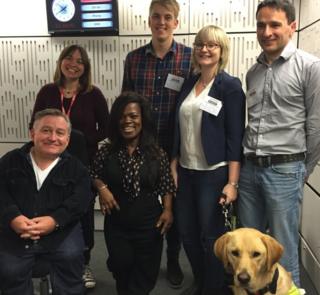 On this month's show, presenters and guests discuss how much of an impact disability can have on relationships between disabled and non-disabled siblings.
Sarah Smith is a Mum to two children, Oliver aged seven, and Elizabeth four. Oliver is visually impaired and has autism, and Elizabeth has no disabilities. Sarah speaks candidly about managing the attention she gives to both, and fostering a healthy sibling relationship between the two.
Ed Green was invited in to the studio after he wrote in to Ouch to share his personal experience of growing up with twin sister Jenny who was born with cerebral palsy.
Jessica and Jake Luke are brother and sister. Jessica is visually impaired, as are two of their other siblings, while Jake is the only one who is fully sighted. Find out whether Jake thinks his brother and sisters "milk it" when it comes to their disability.
Mary Russell, who appeared on Channel 4's show The Undateables, was the only child with dwarfism in her family of nine children. Mary tells her story of isolation and difference.
How to listen
Read a transcript
[277kb]
Producer: Lee Kumutat.
Follow @BBCOuch on Twitter and on Facebook or email ouch@bbc.co.uk