Housing trends, economic growth, Ed Miliband's image and 'migrant madness'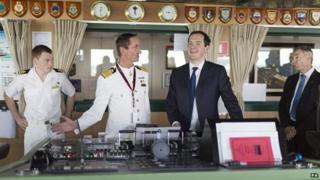 Housing issues are reported in several of Saturday's papers.
Planning Minister Brandon Lewis is quoted by the Daily Telegraph saying that communities once opposed to new-build now support the schemes, thanks to coalition policies. The paper interprets his comments as proclaiming that "Nimbys have had their day".
However, despite a survey suggesting that almost half of Britons support house-building in their area - up from 28% in 2010 - the Telegraph points out that Mr Lewis risks angering many in the countryside where reforms have resulted in "a surge in planning applications for new homes, often in the face of significant local opposition".
Meanwhile, the Guardian reports a trend for developers of new upmarket London apartments to install "poor doors" - separate entries for tenants of "affordable" units which are included in developments to help gain planning permission.
The paper cites the example of a building near the City with a "hotel-style lobby" entrance for the rich, "while social housing tenants enter through a side-door in an adjacent alley alongside trade entrances". "It's like the cream is at the front and they've sent the rubbish to the back," complains one tenant, although the paper points out that this segregation allows their housing association landlords to avoid hefty service charges.
Housing issues are also exercising Independent editor Amol Rajan, who says the coalition's record on building new homes has been "worse than pathetic", while "Labour's dismal offer isn't much better". He argues: "Building more homes could create thousands of jobs, help boost the regions, reduce the billions we spend on housing benefit, deflate a bubble that might cause the next crash - and win crucial votes. Will any party have the guts to go for it?"
---
Steering the recovery?
The Financial Times hails figures showing that UK economic output has finally surpassed its 2008 peak with the simple front-page headline: "Longest slump in a century ends." Inside, three graphs paint a more complicated picture, showing that growth remains disproportionately dependent on services, that most workers are worse off and that the recovery lagged behind other countries before quickly picking up in the past year.
The Daily Mail pulls out some easily digestible statistics to compare today's situation with the pre-financial crisis peak and its 2009 trough. "Congratulations are due to the coalition, which held its nerve as Labour demanded a high-spending Plan B that would have prolonged the agony," says its editorial, although it gives the lion's share of credit to British families who made "enormous sacrifices for the common good".
The Sun has its own take on that thought, declaring "Sun army saved UK" alongside comments from Prime Minister David Cameron that the recovery was a "tribute to the hard work of British people - including millions of Sun readers".
"Voters were warned by the Left of a spike in homelessness, social dissension and ceaseless riots. The prognosis was wrong: the British people simply accepted the tough measures, rolled up their sleeves and got on with the task ahead," says the Daily Telegraph's editorial, calling for policies to ensure all voters have a share in the recovery.
Telegraph cartoonist Bob imagines Chancellor George Osborne celebrating a world record at the Commonwealth Games velodrome, while his Labour shadow Ed Balls shouts "rubbish". But the Daily Mirror, which points to a think-tank's figures suggesting the British economy lost £240bn during the recession, complains that: "Tory trumpeting about the latest growth figures jars badly with the harsh realities facing Britain... Families across the country toil for longer hours and less pay."
"Are the good times rolling?" asks Independent economics editor Ben Chu, before giving five reasons why it would be premature to think so. Economic output per head remains weak, he says, while manufacturing and construction still lag behind the service industry, wages are squeezed, debt is rising and unemployment is "hidden" by the number of self-employed people with little work.
In any case, the chancellor knows "we're not out of the woods yet," writes Macer Hall in the Daily Express. He points to forecasts that public sector net debt will stand at £1.5tn by 2020, twice that when the coalition came to power, adding: "Other figures... showed that Mr Osborne failed to meet his monthly target for reducing the Treasury's deficit."
---
Movie star looks
"I look like Wallace, not a PM in waiting," is how the Daily Mail sums up Ed Miliband's latest speech, in which he declared: "There's more to politics than the photo op."
The Independent headlines its report "Ed Miliband and the curse of a political culture obsessed by style," before examining how weird the last five prime ministers have been.
And the Daily Mirror reckons: "Ed Miliband speaks for Britain when he says we're crying out for a leader who offers substance over style." The Sun, however, says the opposite, arguing: "Miliband doesn't want to ditch image-led politics because it is destructive. It's that it's not working for him."
For the Guardian's Patrick Wintour: "The speech was regarded as risky, since it is almost an explicit admission that his poor personal ratings may be a barrier to Labour's election next year. But his team maintains the electorate can be persuaded that his thoughtfulness, consensual approach and faith in ideas are important to modern political leadership."
But the Financial Times's George Parker warns that the strategy of trying to "turn a perceived weakness into a strength" doesn't always work. He cites "Quiet Man" Iain Duncan Smith and "Not Flash, just Gordon" Brown as campaigns that failed to improve the public's opinion of a leader.
Given his speech was about substance, the public remain unsure what is Mr Miliband's "big idea", says Independent political editor Andrew Grice adding: "After yesterday we know more about him. Now... we need to know how Labour's many policies fit together."
Still, the Times's Ann Treneman writes that she wouldn't "write off" the Labour leader. "When he comes up with a strategy, he implements it. He doesn't seem to care about presentation: a win is a win... He may not be able to eat a bacon sandwich on camera but he can do the maths [required to win an election]."
---
'Migrant madness'
It's not the first time the Daily Express has featured a story about illegal immigrants on its front page but it's unusual in that it involves them being arrested "for trying to sneak OUT of the UK". Some 28 people had hidden in a lorry bound for Poland, via a cross-channel ferry, only to be caught by French border officials and put straight back on a boat to Dover, the paper says.
"There is normally one-way traffic from France to Britain among the tide of illegal immigrants. It is most unusual to see them going the other way," a spokesman for ferry company P&O is quoted as saying about the group from Afghanistan, Sri Lanka, Bangladesh and Pakistan.
"It is absurd that when this country is home to so many unwanted illegal immigrants those who try to leave are not allowed to do so," argues the paper's editorial. The Telegraph reports the case of another failed attempt to flee the country, this time by a homesick Polish man. Fed up of unemployment, Maciej Maciejewski, 34, threw a petrol bomb at Manchester Town Hall in the hope of being deported.
However, the paper says EU laws on "free movement" mean he cannot be sent home. "He can only return home under his own steam and at his own expense," it says, noting that - instead - he will spend two years in a British jail.
An even more unhappy tale is reported by the Daily Star, which says an illegal immigrant hid under a coach boarding a ferry at Calais and travelled 200 miles to Norfolk by clinging to its underside. On arrival at its depot, the man climbed down, only to be crushed when the coach reversed.
---
Making people click
Mail: Tulisa is found guilty of assaulting celebrity blogger who published her sex tape in second court case in 'rollercoaster week' - as fans speculate about her bee-stung lips
Telegraph: Creepy porcelain 'daughter' dolls spark parent panic
Guardian: Ruby Rose: 'I used to pray to God that I wouldn't get breasts'
Metro: Couple nearly struck by lightning while taking holiday selfie